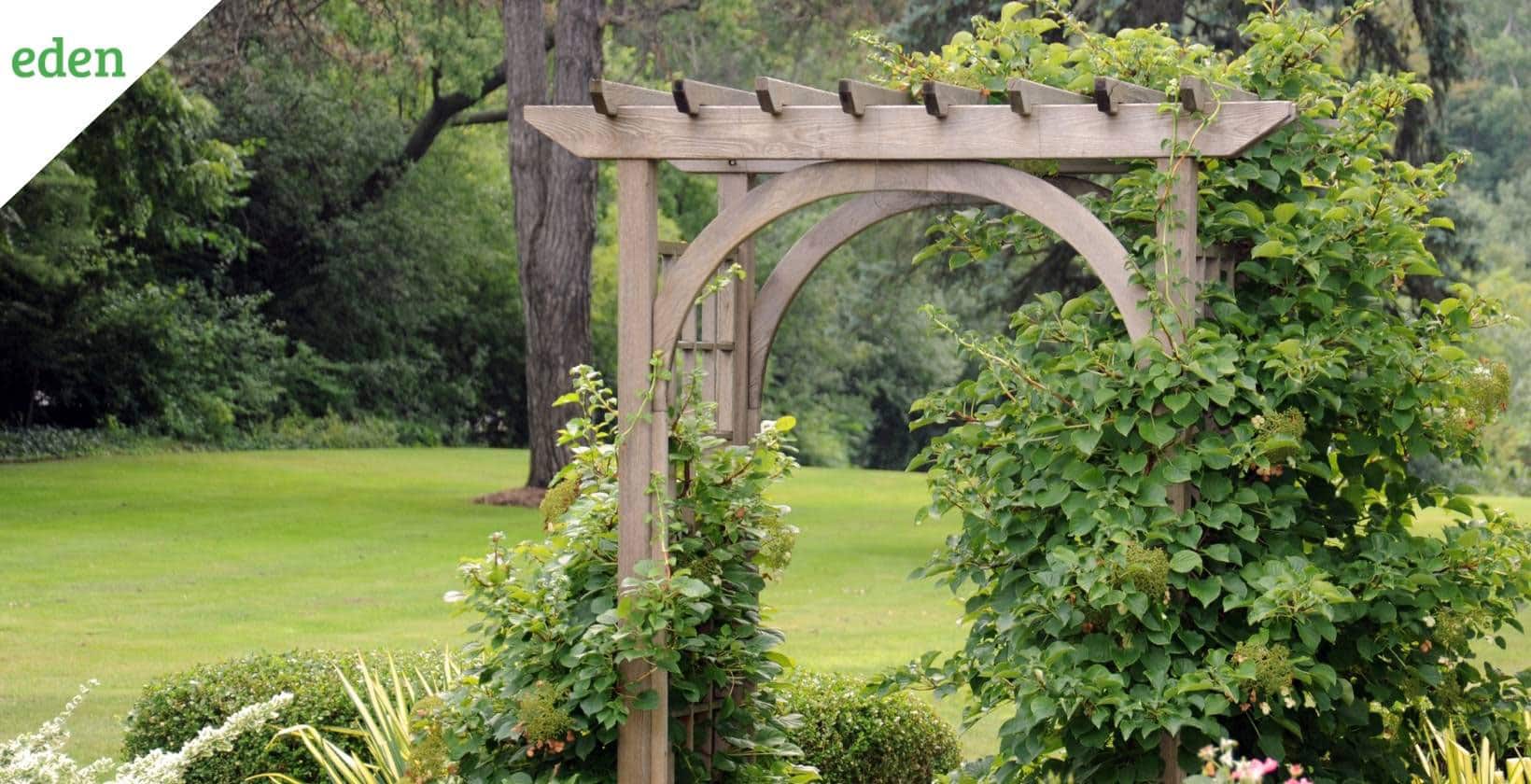 10 Best Trellis Ideas: Transforming the landscape into a showpiece
Some of the best trellis ideas include Trellised Planter Box, Beautiful Trellis Tunnel, Atop a Pergola, installing a Garden Arbor, involving your bench and Making it a Centerpiece to name a few. With creative trellis ideas, you are able to try some hacks that give an edge to your landscape. 
From selecting the right seasonal plants to installing an outdoor kitchen, our landscaping services can do it all for you. Contact us today for a stunning landscape!
Whether you are trying on your own with some DIY ideas or want to hire professionals, the ideas discussed here are simple and easy to convert your landscape into a showpiece. Trellises are vital, especially when you have a small yard. These handy structures save lots of space and remain too versatile in your space. 
We know terilli as a structure that supports climbing plants. It is an open framework that helps plants to grow upward. These are made of wood but can have several other materials, including rope, metal, wire, garden twine, PVC or bamboo, to name a few. Now, let us  check the top 10 trellis ideas as under: 
1. Trellised Planter Box
The first idea is to try a trellised planter box. The box will add an aesthetic appeal and allow the self-climbers like ornamental hyacinth beans or hydrangea. You can find the planter box with a few of your favorite annuals and trellis showcasing a living wall. 
This living wall can even act like a privacy screen for you. If you own a small size yard or garden, you can use this design which offers three things in one unit. 
2. Beautiful Trellis Tunnel
This idea helps you transform your backyard space into a beautiful trellis tunnel. It is a creative method to attract all the visitors to your garden, including butterflies and others. Thus it helps create a peaceful environment by giving reasons to have a good evening walk. 
You can complement this idea by growing vine and star jasmine over your arched trellises. The creamy petals and sweet scent will help you feel heaven. 
3. Atop a Pergola
You do not always have to keep the trellis on the floor. This idea helps you place it over the ceiling. You can allow the climbing blooms to grow over the pergola and then move up over the rooftop. 
This idea can make you and your family enjoy the extra shade you get in your yard. The soft ceiling petals and fresh perfume make the environment worth remaining with your friends and family. 
4. Garden Arbor 
It requires lots of time, effort and energy to design a moon garden. The best thing you can do is to show it off. You need to install an arching trees arbor at your garden's entrance to start attracting your friends and family. 
Its focal point surrounding beauty will remain the centre of attraction as it offers you a charming walking path allowing the moon garden that make everyone curious enough to explore the beauty. 
5. Engage Your Bench 
Every yard has a reading bench, which you can use with a trellis idea. You can easily convert them into a gorgeous sanctuary having a blooming trellis. You have to install the trellis next to your bench or even help build your wooden seat right over the trellis.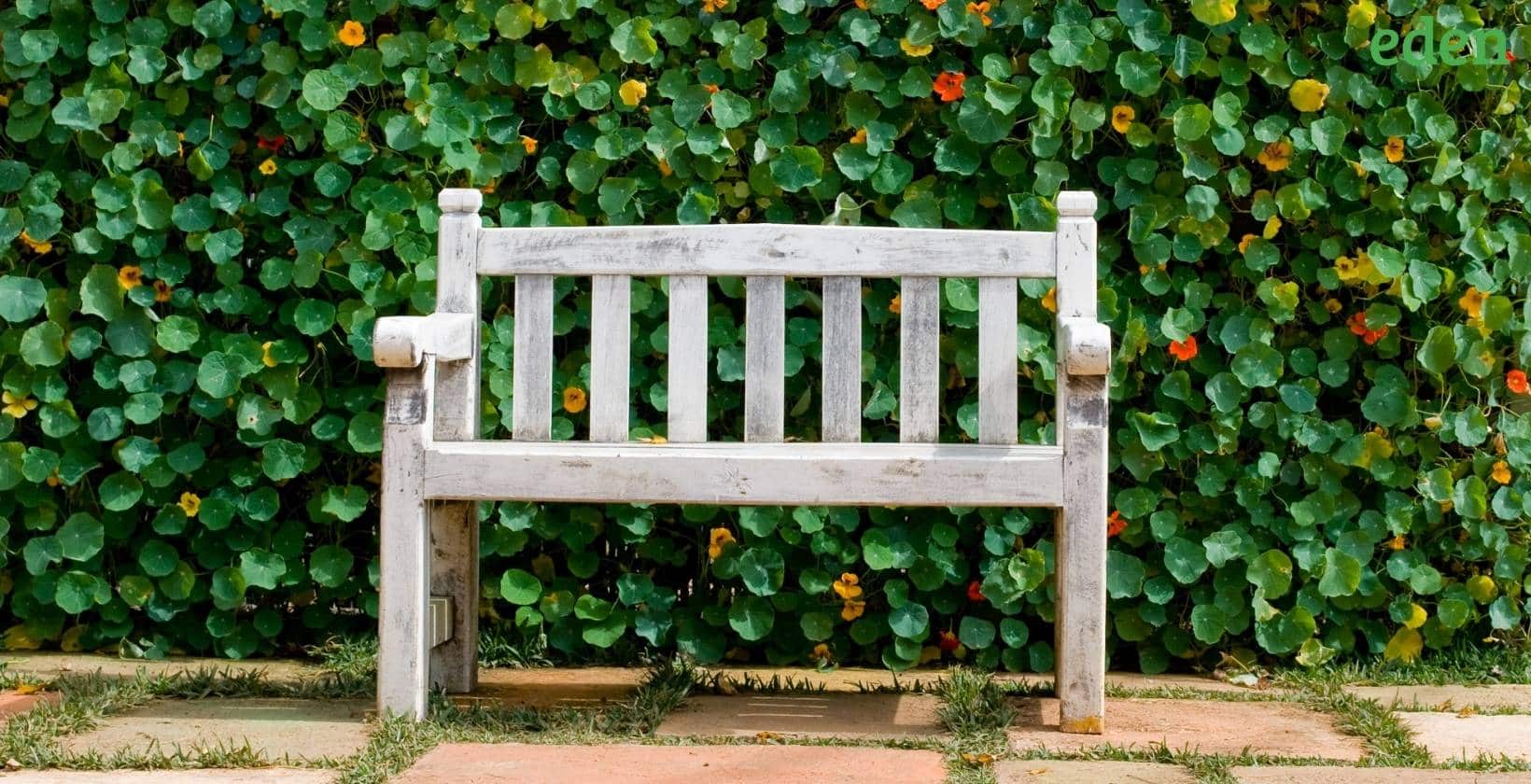 Once you rest over this reading bench, you are more likely to enjoy the privacy it gives with the help of climbing vines acting as a living wall. Engaging a bench in your yard with this option is always a good idea.  
6. Making it a Centerpiece
A trellis is always an attractive piece for your landscape. It helps in bringing unity to your backyard and even the front lawn beauty. You can choose from a wide range of options on the trellis. 
These include wall trellis, freestanding trellis, and arch trellis, to name a few. Covering any trellis with white climbing roses can transform the focal point making your neighbors envious of your landscaping ideas. 
7. Build a Privacy Screen
Choosing trellises is always a good idea if you are looking for an excellent tool for privacy landscaping. Adding an intricate latticework and a compact pattern helps make a privacy screen better. 
It also helps you add an extra security element with it. You can do this by growing the creeping fit over the lattice. You can see the ivy creating a thick layer that will block the wandering eyes and absorb any distracting noise. 
8. Carve out Separate Areas
Trellis is known to support plants, create a curb appeal, and even help separate the yard's areas. It helps detach your yard from the busy street adjoining a few feet away. All you need to do is to install a simple trellis fence, screen, arbor or gate to disconnect it from the outside world. It helps in finding enough peace of mind with the rock garden. 
9. Front Lawn Entryway
This idea will help you give your guest the best first impression. It offers a grand entryway in your front lawn landscape. With the help of arched trellis, your friends and family will feel privileged to enter a different world. 
It has that impact with its aura and beauty. If you want to complement its beauty, you can think of striking it over the entry with firecracker vine, morning glory or Carolina jasmine. 
10. Bolster the Flower Beds
If you find your tall flowers getting tangled or drooped, installing a trellis is the best way to prevent it. It will act as a raised bed or flower bed for support. This will make the coneflowers and Susans more appealing and eye-catching while they wrap across the garden trellises. 
Where should you install Trellis in your garden?
One of the best places to install the trellis is your garden is the place where you need it the most. If you find your neighbour's trash cans affecting your view or are keen on having a private outdoor living space, you can always use a trellis to work like your privacy screen. It is always a good idea to install it close to patios, decks, and the outdoor space of the pavilion for additional comfort and security level. 
If you find the green thumb looking forward to vegetables and fruits all year, your space is ideal for a trellis. Are you keen on having a boost for your curb appeal, make sure you install the freestanding frame in the front yard or even hang the trellis close to your home in the front door. 
Lastly, are you keen on bringing your family or friends to explore some of the best places in your yard? Why not bring them to the area with the trellis arbor. 
What are the Best Flowering Vines to Grow on the Trellis?
Many self-climbing flowers will give a good look on your trellis. You can have ample options available, and some of these are enlisted below: 
Climbing hydrangea

Clematis

Cypress vine

Chocolate vine

Hardy Kiwi vine

Trumpet vine

Nasturtium

Moonflower
Which vegetable and fruits can easily grow on a Trellis?
Several fruits and vegetables can quickly grown on a trellis and some of these include the following: 
Cucumbers

Peas

Pole beans

Melons

Tomatoes

Summer squash
Do you need a builder's permit to install a Trellis?
You will require a building permit if you install a tall trellis fence/privacy screen. However, you do not require the same for a small trellis in your yard. You may need a building permit in some locations, regardless of your chosen size. It is always recommended to check the local building codes or at the homeowners' association for complete guidance on your trellis ideas.
When to hire a professional? 
Not all are skilled in installing trellis in a garden. Hence it is always a good idea to rely on a professional. Calling professionals from groups like Eden will help you implement your trellis ideas perfectly, thus showcasing all the beauty and privacy elements within your property.  
In conclusion, trying these trellis ideas can give an edge to your property in aesthetics and privacy. There is no dearth of such ideas; hiring a competent landscaping group can make your dream come true by adding new beauty to your yard. 
From selecting the right seasonal plants to installing an outdoor kitchen, our landscaping services can do it all for you. Contact us today for a stunning landscape!