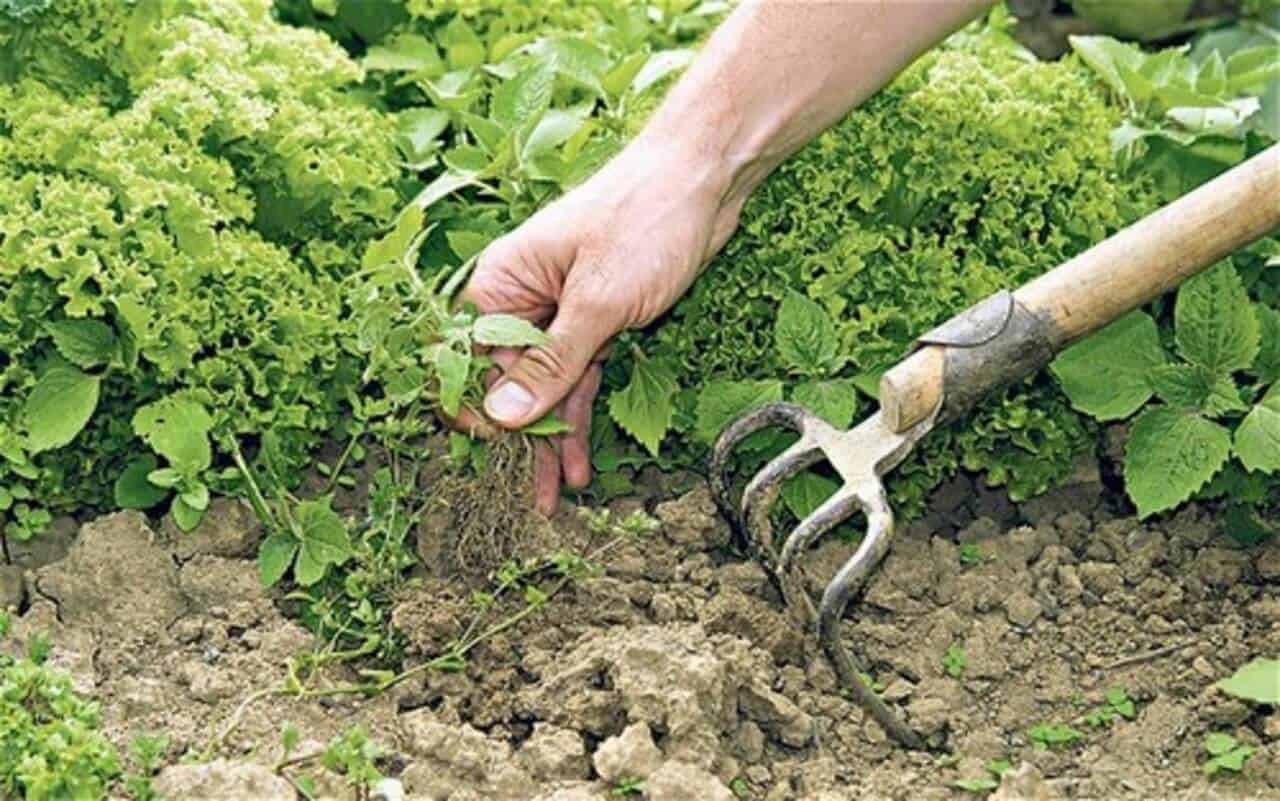 Environmental concerns continue to raise their heads. This has many people rethinking how they address a variety of issues. In the field of gardening and lawn care, the once common heavy application of chemical pesticides and herbicides is under review. While some gardeners and homeowners are confident in making their own products, others do not have the time or interest in doing so. Fortunately, several commercial companies have stepped up and are producing organic weed control products.
Organic Weed Control Products
When it comes to controlling diseases and pests, the current crop of organic weed control products allows you to safely nurture your plants and lawn without the potential for harming the environment through the use of toxic synthetic chemicals. Among the best organic weed control products available on the market today are
1. Green Gobbler Vinegar: This has been nominated several times to the top ten list of organic weed control products. It is an effective, organic and environmentally-friendly way to kill off weeds
2. Doctor Kirchner Natural Weed Killer: This organic weed control product kills off weeds in gardens and lawns quickly. It does not require mixing
Don't stress over selecting the right product or completing the application. Eden has professionals on stand-by to complete.
3. ECO GARDEN PRO Organic Weed Killer: This weed killer is 100% White Vinegar making it pet safe and environmentally-friendly. This is not the common vinegar you use for cooking at home. It is powerful and quickly takes out various weeds
4. BioSafe Weed Control Concentrate: This herbicidal soap does not enter deep into the soil. As a result, it is excellent for vegetable gardens.
5. Weed Slayer Organic Herbicide: This product is an organic, broad-spectrum, non-selective, herbicide for natural grass, and weed control.
6. Organic Matters Natural Weed Killer Spray: This spray is human and pet-friendly. It kills weeds quickly without harming the environment.
7. Natria Grass and Weed Control: The product is easy to use and works effectively on weds in gardens, on lawns, and rising up through the asphalt and/or pavement.
8. Preen Garden Weed Preventer: this is considered by many to be the best organic weed killer for flowerbeds, shrubs, trees, and vegetables. However, it is a preventer and is not effective on existing weeds
9. Branch Creek Weed Shield: This is a selective type of natural herbicide. It is a post-emergent product, but the company also produces pre-emergent herbicides.
10. Finalsan® Herbicide: is A non-selective natural herbicide containing ammonium soap, it acts on various weeds (annual, biennial, perennial), algae and moss.
The Best Organic Weed Control Products on the Market
If you want to kill off weeds, you no longer have to turn to toxic chemical products. You also do not need to purchase and fiddle with various natural substances to find what works for your lawn and garden. Instead, you can turn to commercially produced organic weed control products. They allow you to handle the weed problem without worrying about any consequences to the environment.
Be sure to research the products before you decide on one or the other of the available options. Alternatively, use a third-party service such as edenapp to locate a landscape company that uses organic weed products. Easily found on Android, Apple, and eden.com, it can help simplify finding a gardening and landscaping company suitable for handling all your gardening and lawn care needs.
Don't stress over selecting the right product or completing the application. Eden has professionals on stand-by to complete.