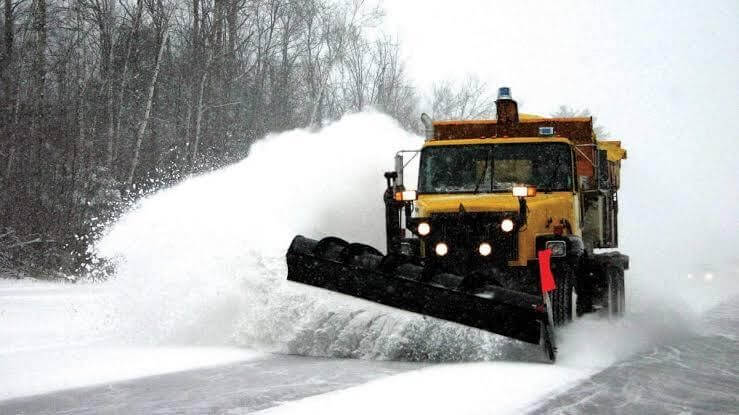 How Does Snow Removal Work?
During the winter season, the public works department prepares for snow removal work immediately forecasts start reporting potential snowfall in the community. Instantly the snow falls, public works teams hit the streets. The priority is usually the primary snow routes, which are the major streets that ensure free traffic. Read on to understand the stages of snow removal and how it works.
What is Snow Removal?
Snow clearing or removal implies removing snow after experiencing a snowfall to ensure safer and easier traveling. In this practice, both government and individual households and institutions are involved.
Snow Removal Work During Snowfall
Snow crews usually focus on keeping primary routes passable for public transportation and emergency vehicles. These routes include arterial streets, emergency routes, main bus routes, multi-use county trails, police station, roads to hospital, and metro routes. When the snow is two inches or less on the trails or roadways, they shouldn't be plowed to avoid damage to road surfaces. They should only be treated.  You can start clearing when snow is two to four inches deep.
Snow Removal After Snowfall
Snow crews usually concentrate on clearing snow away from all county trails and streets as soon as possible. Still, pavements might not be accessible even after treating or plowing the road. Neighborhood streets are usually cleared last after a severe snowstorm higher than 10 inches. It might take 36 to 48 hours after the snowfall stops before snow plowing companies can start clearing residential trails and streets. 
Also Read: Snow and Snow Removal Guide by Eden
Snow Removal Status
The snow removal process is in stages and involves the alert and possible pretreatment stage, while the second phase is the primary routes. Lastly, the third step is the residential streets and neighborhoods.
Alert and Possible Pretreatment
When a winter storm is forecasted for the region, snow crews are regularly alert to clear designated trails and pretreat roads. It'd be best if you move parked car off narrow streets because snow removal vehicles most times need at least 15 feet to pass from the street.
Primary Routes
When there's a winter storm, roads might be passable in one lane, but pavement might be visible. Similarly, roads may accumulate two or four inches of snow or more. Ensure you treat multi-case county trails and designated high-volume areas.
Residential Streets
Snow crews plow and treat residential streets. Bare pavement may not be visible yet, and residential roads might be passable with only one lane. Snow removal ordinance enforcement usually starts 24 or 36 hours after a snowfall. Homeowners should clear their entrances and driveways and shovel them into their property ground rather than the street. 
Eden Snow Removal and Clean Up Services
The snow removal process is in stages and would need to be planned and executed from the moment a snow forecast is made. Ensure you don't plow the snow when it's two inches or less to avoid damaging the surface. Homeowners usually clear commercial properties, driveways, and pathways. To clear those snows off your driveway and yard, call a professional snow removal company and get a quote now. Experts are available to use various snow removal equipment and de-icer to clear your property of snow.