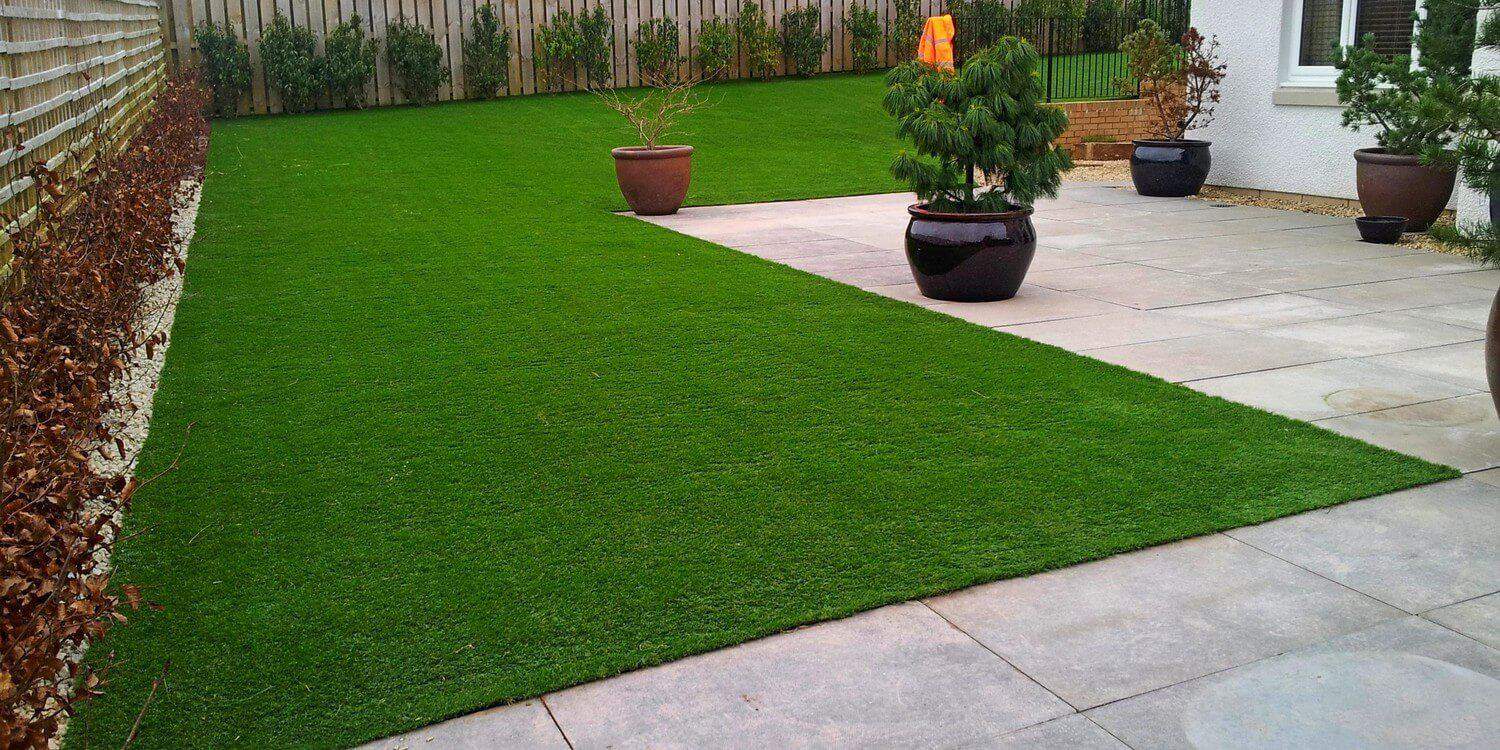 How to Find the Ideal Grass Contractor in Toronto
When trying to switch to artificial grass for your property, there are lots of factors to consider, including and most importantly, the problem of choosing who would do the installation.
You can do it yourself, or you can save yourself the stress by hiring a professional contractor to do it for you.
Very timely and efficient. They do a nice job and are reasonably priced. Eden's landscaping services are the best in Toronto. I would definitely work with them again.
I would just like to say a GREAT WORK Eden for the work they did in creating my patio this fall. They were very helpful and knowledgeable in helping me design it and did a BEAUTIFUL job of executing it. I have wanted a patio for years, and I am so happy with the results. It's gorgeous!!!
I work in landscaping, have owned and operated since 2011. From maintenance to Construction I have overseen many projects to fruition. But I don't always have time to meet requirements, I don't always have the available personnel. A contractor friend of mine introduced me to Eden and ever since then, I don't have issues filling short-term requirements that I can't meet and all of my customers are much more satisfied since they are able to get their work done without having to adhere to my busy schedule. I used to lose jobs and customers because of time restraints but with Eden, I am able to maintain my relationships by having an extra option to meet time requirements. Whether you are a homeowner or a contractor, this is a great way to get the job done both sooner and better. Highly recommend, especially for homeowners looking for efficiency and quality.
Much thanks to YOU for the excellent work you've finished with our property! We genuinely value your services. Our landscaping finally looks intentional! We look forward to continuing with our relationship and enlightening others regarding the incredible work you've done.
Powered By:
Before choosing the option to go for, you need to weigh the pros and cons. When considering doing it yourself, check if you have adequate knowledge about landscaping and artificial grass, tools and machines, energy, and time.
Additional Read: Complete guide to lawn care
If not, employing the services of a professional grass contractor is your best bet. As with all expensive purchases you make, especially those that promise to be durable, you'll want to get your money's worth on the grass installation by a hired contractor.
Here Are Useful Tips on Finding an Ideal Contractor in Toronto:
Get at Least Three Quotes
Consider getting more than three quotes from different contractors and do extensive research on them so it'd be easy for you to pick one. While researching those companies, make use of the other tips discussed here to avoid mistakes.
Is the Company Registered?
Make sure the company is registered and ask for copies of relevant documentation. Also, check if they've got general liability insurance in case of accidents on the job.
How Long Has the Business Been in Existence?
The number of years and experience as a synthetic grass contractor can be a good indicator of the quality of products and services you'll receive. Don't be shy to ask for references if you don't feel convinced, or check online for customer reviews and testimonials. Also, ensure they operate from a permanent place of business and visit them to verify.
Get Everything in Writing on Your Contract
Ensure you get everything in writing to avoid miscommunication and problems later on while executing the work. That way, you get to prevent issues that might arise before, during, or after the appointment.
Be Careful of Scam Artists
Please conduct your research thoroughly before hiring any company. Many unskilled people pose as professional contractors to scam people of their money. Stories abound of contractors that collect payment from clients and then disappear into thin air.
In Conclusion
Before you go ahead and hire a contractor to install your artificial grass, ensure the person is worth every penny you'll spend.
Eden App is a service you can employ to locate some of the best professional grass installers for people in Toronto and neighboring cities. Our services include grass cutting, landscaping, snow removal, and yard maintenance. Our array of professionals possess in-depth knowledge and expertise to produce exceptional results.
Contact us today to get you started on the best artificial grass for your surroundings.