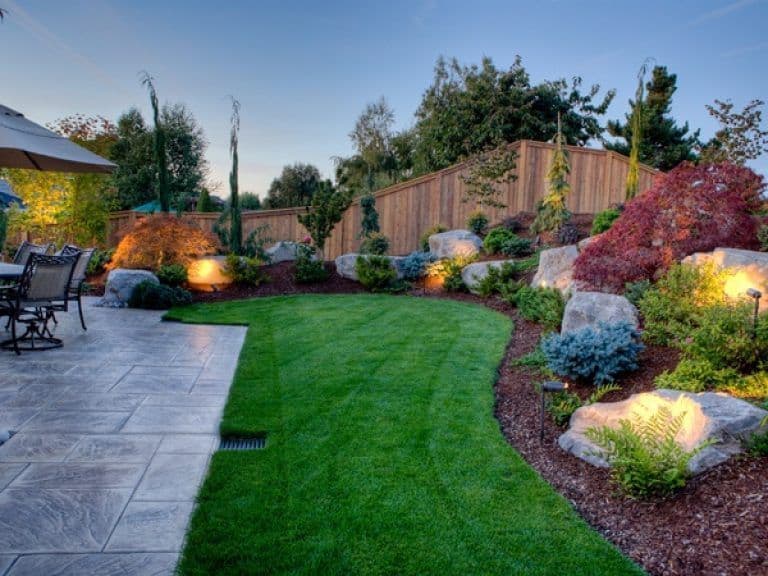 How to Improve Backyard Landscaping in Summer
For homeowners, summer is usually the time for some outdoor relaxation with neighbors, friends, and family. It's time to enjoy the fresh air and the warm summer sun. And there's no better place to do this than your backyard. However, if your yard isn't the dreamy oasis you want it to be, there are many simple ways you can work on it and improve on the landscape design. Here are some of them:
1. Create a Patio
Front yard landscaping accentuates and showcases the beauty of a house; backyard landscaping serves the purpose of relaxation, entertaining guests, and other fun outdoor activities. And nothing says all of these things like a patio.
It can serve as an outdoor dining area for your family during dinner time. It could also be a place to kick back and relax with your significant other and your kids. A patio can equally serve as a spot to hang out with friends and neighbors. A paved patio also improves the design of your backyard, giving it a more classic look. It's one landscaping design to consider trying out.
2. Add Water Features
Another beautiful backyard landscaping design is a water feature. You could decide to beautify your backyard by either adding a pool, a tricking water pond, a fountain, or a small waterfall. Either of these can add a refreshing feel to your backyard, and let's not forget the combined effect of the trickling sound of freshwater.
3. Keep the Grasses Neat
This practice is probably the most basic of all landscaping designs. Beautiful, neat, lush green grasses are the hallmark of all amazing backyard landscapes. No matter the design you choose to add to your backyard, your turf in perfect, healthy condition is the most important. Fortunately, it's not so difficult and expensive to keep your grasses neat. Mowing and watering them regularly and properly is sure to have them looking lush and beautiful.
4. Add Some Color
Nothing says beautiful, like colorful flowers and plants spread across your backyard landscape. You could plant flowers in a variety of colors in your backyard. Use flower pots or beautiful vases if that's your preference. Remember though, that just like the grasses in your lawn, the flowers require tending and care to keep them in the best possible condition. So, don't forget to water them regularly.
5. Light It Up
Hanging a couple of string lights on trees or your backyard fence is another great way to beautify your backyard landscape. Light effects add an extra warm glow to evening dinners with family or nighttime relaxation with your significant other.
6. Build a Porch Swing
A porch swing is also another excellent landscape design to add to your backyard, especially if you have kids. Playtime is one of the fun outdoor activities of the summer for kids, and a porch swing is one of the best ways they can enjoy themselves.
7. Create a Walkway
Besides the classic beauty it adds, another primary importance of creating a walkway in your backyard is it helps protect your grasses. Without a walkway, visitors, neighbors, and even family will step all over them, causing damage. A walkway prevents such a situation, as it creates a path to walk on. You could decide to use stones, gravel, or sand to create your walkway, depending on your preference.
8. Build a Tree House
Tree houses are another backyard landscape design for the kids, allowing them to enjoy their outdoor playtime during the summer.
Besides the tips we've mentioned above, there are other incredible ways to spice up your backyard lawn. If you feel you can't do these yourself or want breath-taking designs incorporated, now's the time to put a call through to one of our landscaping experts. We can help you make this summer a memorable one.
Also read: How to decorate your yard for summer