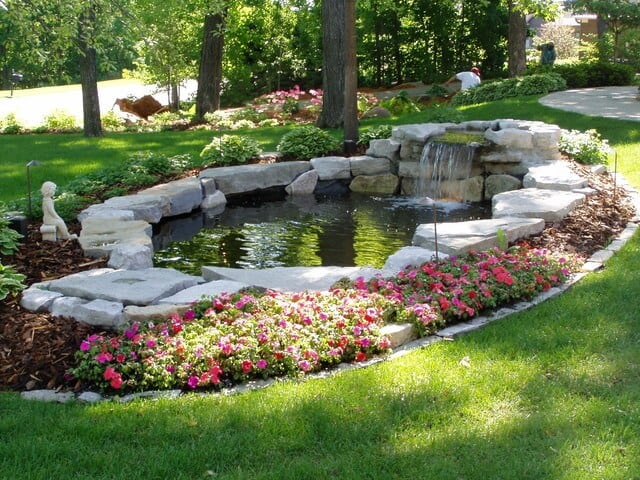 How to Make Your Landscaping Attractive
Are you thinking of how to make your landscaping attractive, improve the air, and water quality of your yard, yet you feel stuck on ideas? Here are a few recommendations to consider:
Dining Area
Among the benefits of eating outdoors are reduced risk of suffering chronic diseases, improving concentration, lightening up your moods, and reducing stress. Investing in a relaxing outdoor dining area is a great place to start.
Garden Fountain
If you have enough space in your yard, consider setting a garden fountain at the center of your garden. Water fountains are healthy for people and pets. They attract birds too. The soothing sound of water from a fountain is useful for boosting relaxation and calm at sunset or dawn.
Ivy-covered Wall
Covering your fences in ivy is an exciting way to decorate your outdoor wall for a more refreshing atmosphere. Ivy is often assumed to be damaging to brickwork, but reliable masonry studies suggest otherwise. So, the stability of your walls should not persist as a worry that keeps you from introducing ivy onto your walls.
Tree Lanterns
The branches of trees in your home are excellent spots to attach a bit of landscape lighting. Tree lanterns are mostly durable and affordable; their colors, designs, and sizes are widely varied, so you have a long list to choose from.
Sculpted Hedges
Hedges are great for outlining boundaries and improving water and air quality. In creating these living fences, consider combining evergreens and shrubs with charming wildflowers to give it a little stranger, but more attractive appearance than what people are familiar with.
Topiary Plants
If you aim to engage guests in a visual feast and make a remarkable impression on them, you may want to consider introducing topiary vegetation into your yard. Topiary plants are excellent for stretching creativity. A meticulous topiarist can help you create personalized figures and texts on your lawn.
Who Can Help You?
At Eden, we offer a wide range of expert landscaping services at competitive prices. Whether you need assistance with cutting your lawn grass, or you want a skilled arborist to prune your trees, you can entirely count on our team to give you the best value for your money.
Contact us today and get a quote for your property. We provide you a pleasant gardening experience and are willing to assist you with consultations on everything you need to know about landscaping.