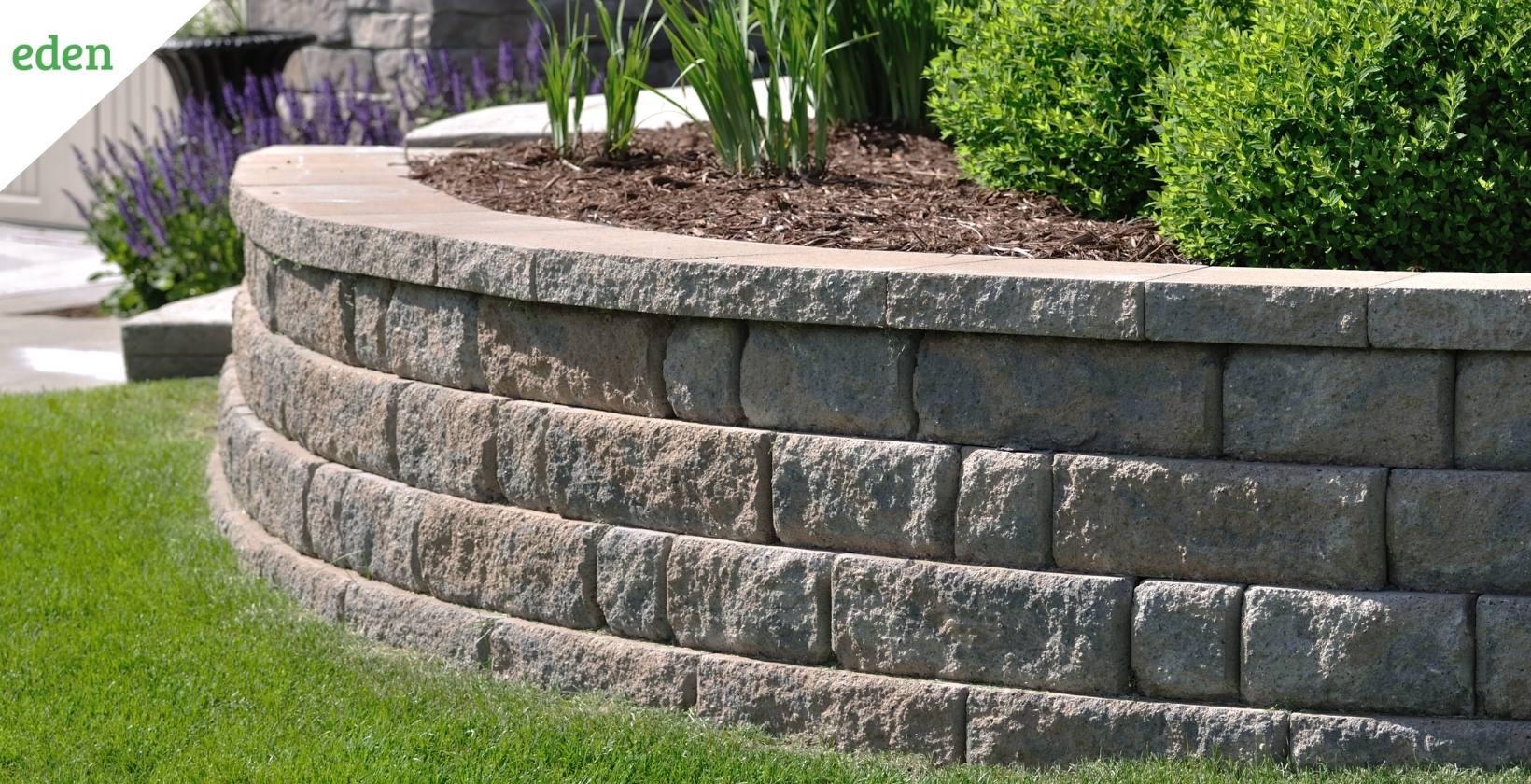 Retaining Wall Ideas on a Budget
If you think of revamping your garden or backyard, you should know you have endless options for renovating and improving the landscape. Putting a new retaining wall will improve the landscape like none other option.
From selecting the right seasonal plants to installing an outdoor kitchen, our landscaping services can do it all for you. Contact us today for a stunning landscape!
Retaining walls are an excellent way to add depth and extra levels to your yard. These walls can effectively infuse your lawn with a new life. If you are looking for inspiration, then you've come to the right place. Below, we have listed the top most popular and pleasing retaining wall ideas on a limited budget.
Top retaining wall ideas on a budget
Retaining walls are simply rigid walls erected to support the soil or create different levels in an area. Retaining walls can be small walls, often used for landscaping purposes, or they can be tall walls, such as seen along highways and railway tracks. If you choose the right material and the best professionals, you can create a strong and pleasing retaining wall successfully. 
Let's check out some of the most popular yet inexpensive retaining wall ideas for 2022:
1 – Patchwork stone wall
Patchwork stone walls are excellent if you need a more relaxed retaining wall style, which can blend in smoothly with the rest of the property features. This type of retaining wall involves using several different types of colored stones or bricks that remind of a patchwork quilt. 
You can choose contrasting colors to make the retaining wall stand out prominently in your garden, or you can match it with the color scheme of your home's exterior to create aesthetic continuity. 
2 – Flagstone wall
Flagstone walls are usually chosen to be a prominent feature on a lawn or garden. This type of wall is also popular as a property fence. The irregular size and shape of flagstones will give the wall a rugged aesthetic, which is impossible to achieve using conventional bricks or other stones. The grey colors of the flagstones will keep the wall looking modern while retaining the rustic look. 
3 – Integrated steps
You can integrate steps into the retaining wall to make your yard or garden more accessible. It is a fun and stylish way to access the upper and lower levels. Integrating steps into a retaining wall makes the wall a noticeable feature of your garden rather than just a part of the landscaping. 
4 – Nature concealed wall
Some people don't want stone or brick surfaces visible in the garden. If you are among them, then you can simply create an almost invisible wall. To do this, you will need to use hanging and climbing plants combined with small shrubs and hedges to hide the brick or wooden surface of the actual retaining wall. This way, you can bring a natural look to your yard or garden and have a strong retaining wall at the same time. 
5 – Living wall
If you are passionate about gardening and want to make the most out of the available space, then you can choose to build a living wall. This wall has spaces that are especially created to put small shrubs or plants within the recesses. Once these plants begin to grow and flourish, they eventually cover the concrete surface of the retaining wall and seem like a curtain of greenery and flowers. As this type of wall is quite complex to build, it is advisable to hire professionals for this task. 
6 – Reinforced wood
Using reinforced wood to create a retaining wall is probably the most budgeted idea on this list. You can buy good quality timber to create a strong, sturdy wooden retaining wall around your yard or garden. You can paint the wood or choose to leave it bare, whichever option suits the rest of the yard. However, you will need to remember that wooden walls usually have a shorter lifespan than concrete or stone walls. Still, wooden retaining walls stay intact for significantly long periods of time and are excellent for enhancing the overall aesthetic of your lawn.
7 – Concrete wall
Modern concrete walls have a smooth texture and are strong too. Smooth concrete retaining walls are excellent for achieving a sophisticated look in your garden. This type of wall is most suited for yards and gardens with well-placed greenery, flower beds and trees. 
8 – Low brick wall
Low brick walls are an excellent and affordable choice if you want to put extra levels or terraces in your yard or garden. Using large blocks to build extra-low retaining walls suits most gardens, provided that you hire professionals for this task. Bricks are inexpensive to buy and can be laid in varying designs. This makes a brick wall an excellent and affordable choice for many homeowners. 
9 – Tiered terraces
Tiered terraces are an effective way to add depth and character to your yard or garden. This idea works well if you have a spacious garden. You don't necessarily need to build a tall wall. You can choose to build multiple smaller ones instead. This way, you can create a gentle slope in the garden or yard that looks well-suited to the natural landscape. 
10 – Elevated flowerbeds
Another excellent option for the avid gardener is creating elevated flower beds on conventional concrete or stone retaining walls. To do this, you must dig flowerbeds onto the terraces you create with your retaining wall. This will give you a verdant and flowery backyard which will tempt you to spend hours in it. 
11 – Boulder wall
Large boulder walls may be expensive for some, but they are a fantastic way to show off the strength and size of your lawn or yard. This idea is most-suited if you have a large garden or if you like the looks of stones. You can choose weathered boulders to infuse a rustic charm into your garden. 
In conclusion, if you want to install a retaining wall on a low budget, then experts at Eden advise you to go with wood or poured concrete options. Both of these are significantly cheap and sturdy at the same time. This way, you can not only add a security measure to your property but also enhance its aesthetic and curb appeal simultaneously.
From selecting the right seasonal plants to installing an outdoor kitchen, our landscaping services can do it all for you. Contact us today for a stunning landscape!