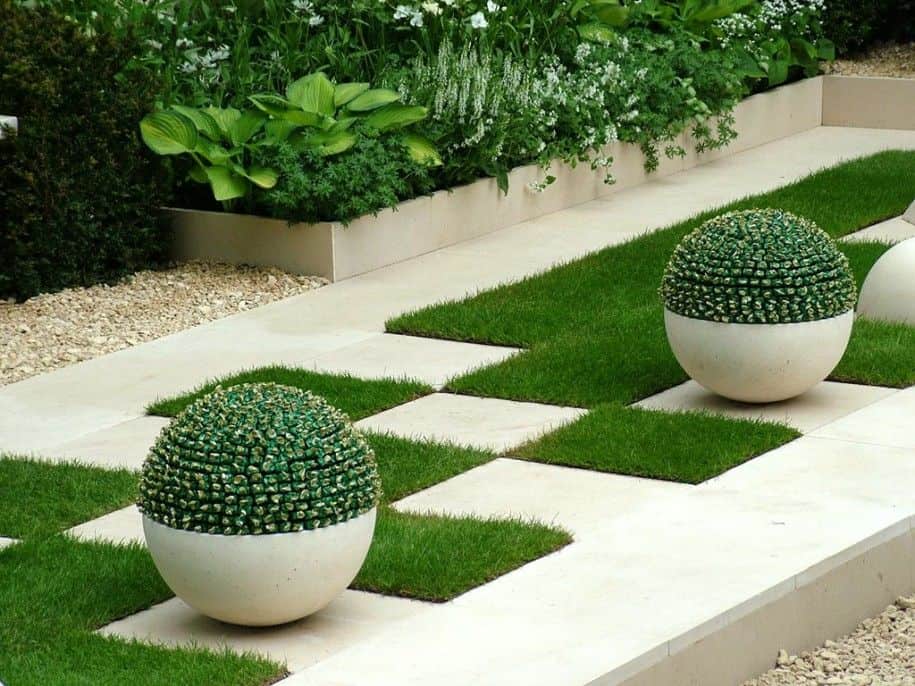 The Top Ten Landscape Designs Found On Pinterest
Sometimes, a picture is worth a thousand words. However, beauty is also in the eye of the beholder. When it comes to photos of landscape design, these two factors combine. As for the best or at the top ten landscaping designs found on Pinterest? This, like so much to do with art, is subjective. While some may be drawn to the simplistic, others prefer the complex. Some like gardens that appear natural while others opt for formal landscape designs. It is all so very personal.
Top Ten Landscaping Designs
As noted above, it is difficult to name the top ten, especially when there are so many excellent photos on Pinterest. No matter how you look at it, it boils down to a matter of taste. Keep this in mind when you click on the links to view the actual photos. And, yes, I know my bias is probably on display.
Amazing Front Yard Designs: Home Ideas provides several photos and ideas on how to landscape your front yard efficiently and effectively creating a low-maintenance statement.
Apartment Therapy: This lovely design is by Apartment Therapy and features a small backyard landscape design. The home site offers several other designs to help you change your small space into a visual and functioning pleasure you can enjoy.
45 Awesome Front Yard Rock Gardening Landscape Ideas: This is a photo illustrating planned simplicity. Its design shows how rocks and planting material can combine to produce a simple and low maintenance but visually pleasing garden. The website by Homixover provides further tips and landscape design ideas.
Garden Design Ideas: This photo captures completely a tranquil haven – an escape from the hustle and bustle of the world. Fresh Home compiles a variety of new design trends, including a series of articles on garden landscape design and décor.
Garden Design at Turney Road: Beautifully executed, this design which includes a round deck and was created by Kate Eyre Garden Design in the UK.
OL-Corten Garden Design: Created by Living Green Design, this design illustrates the blend of diverse landscape design and architectural ideas to create a cohesive and aesthetically pleasing green space.
Our Work – Whole Gardens: The plantings act to soften the sharp edges of this modern house. Instead of creating a jarring image, the result is one of harmony in diversity. Whole Gardens likes to work with nature and their clients to achieve the concept of a whole garden.
Simple Landscaping Designs: This photo probably escapes notice by many who are wowed by lush growth and elaborate designs. This is the opposite. It offers viewers a chance to see actual, simple landscape designs that work.
Summitridge: This landscape photo is the work of Marmol Radziner. It clearly illustrates an attractive conjunction of soft and hardscapes as well as the use of native planting.
25 Unique Backyard Landscaping Ideas and Garden Designs with Pebbles: This photo illustrates how landscapers can creatively utilize decorative pebble stones to produce a captivating footpath. It is unique and a viable alternative to paving stones or crushed gravel. Other ideas are available at Lushhome.
Top 10 Landscape Designs on Pinterest
Pinterest is an excellent source for finding diverse types of landscape designs immortalized in photos. The site offers landscape companies to show off and promote their skills. While some photos capture the essence of the project or the company, others are glorious displays of color, light, and form.