Top 10 Pick-Up Trucks For Plowing
When winter comes to Ontario, it can come with heavy snow, packed hard on city streets, and drifting across country laneways. You may live in a cul-de-sac in Newmarket Ontario or have what seems to be the longest driveway in the province. It does not matter. You may need to remove the snow – even if the city bears the responsibility of doing so.
If a snow blower cannot do it efficiently or fast enough, then you may need to consider buying a vehicle that can. A pick-up truck is one way of getting snow removal done quickly. All it requires is a plow. But since not all pick-ups are manufactured with the same capabilities, we are providing you with a list of those that let you become the snow plow driver in your neighborhood.
The Top 10 Trucks for Snow Removal
While the list provided below gives an overview of the qualities of each vehicle, it is important to remember that what you purchase always depends upon two factors:
The tasks it is to do
Your budget
Keep these in mind as you go over the list below.
Ford F150: One of the most common and popular half-ton trucks in many parts of the states and Canada is the Ford 150. This truck comes with a built-in plow with a Snow Plow mode to make the entire process easier. Durable and has got to be the king of the plow trucks.
GMC Sierra: This vehicle comes with one of the best snow plow packages available – including all the extras you could want to make the work flow easily
Nissan Titan:Although this truck does not come with a plow package, it is not a problem. These are readily accessible. Because of the size and weight, it may be better to go with a  lightweight plow
Toyota Tundra: Like the Nissan Titan, this truck does not come with a snow plow package. Unlike the Nissan, however, the Toyota Tundra can conquer just about anything
Toyota Tacoma:  Although you need to buy a plow and may have to add extra weight to the bed of the truck, this Toyota can move snow. Although not as heavy a contender as the Tundra is, it is excellent for cleaning out areas requiring more finesse. It is perfect for different types of walkway clearing services, including sidewalk snow removal.
Dodge Ram 1500:  While it does not come with snow plow like upgrades to 2500 and 3000do, the Ram 1500 performs very well with one attached.  It is ideal for clearing driveways and snow removal from small commercial parking lots.
Chevy Silverado 1500: Unlike several of the above pick-up trucks, this one comes with one as an add-on – unless you opt for an extended cab.
Jeep Cherokee: If you plan to plow smaller parking lots or intend to provide walkway clearing services, this may be the vehicle for you
Jeep Wrangler: This Jeep's maneuverability and all-around toughness make it perfect for tight-corner-work and rough, uneven terrain. Commercial parking lots are a cinch to clear using a Jeep Wrangler
Dodge Dakota: Add a little extra weight in the bed, and the right plow, and this Dodge pick-up becomes a snow removal machine.To learn more about each of these vehicles, including the specs, visit the manufacturers' sites provide in the links and go online to read the various reviews on each vehicle.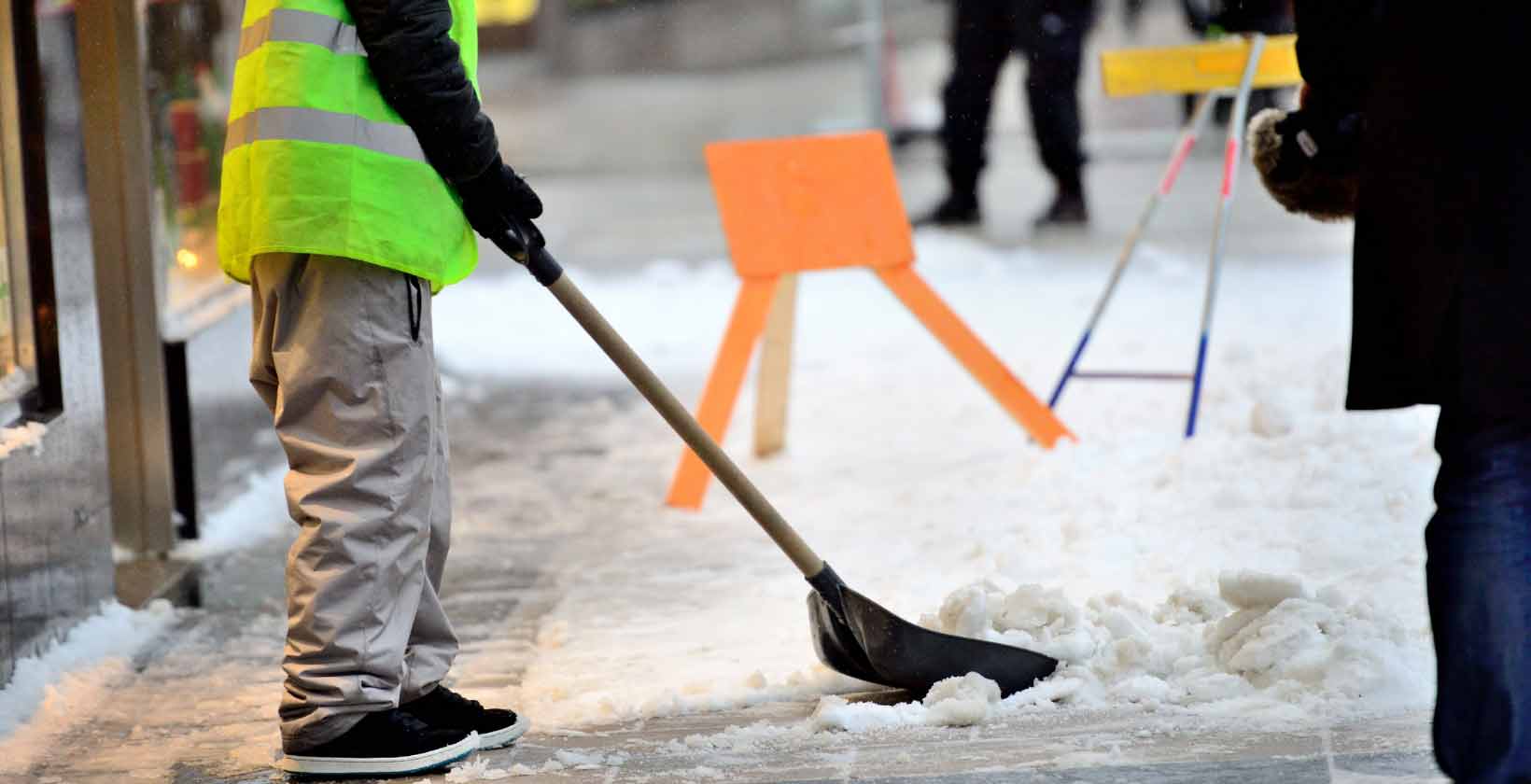 No Pick-Up; No Problem
If you do not have a pick-up truck and but do have a long driveway. Snow removal is a big issue. A snow blower cannot clear a lengthy driveway quickly enough. If you are thinking about purchasing a truck, consider the above information as a guideline. If you are not intending to do so, why not consider the benefits of using a third-party service such as Edenapp? It can help.  Available anytime at Apple, Android, or edenapp.com, they can help you survive and even enjoy what is forecast to be a lengthy, snowy, and blowy winter.