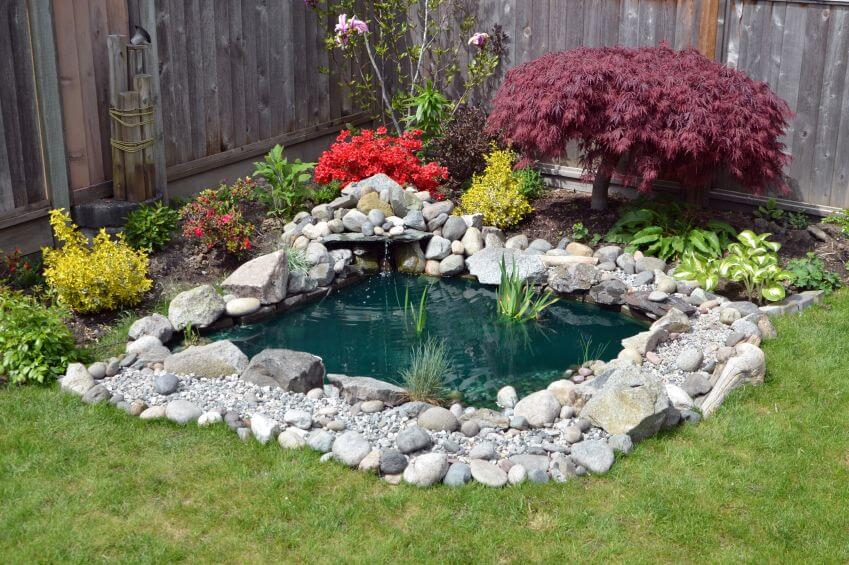 Top 5 Amazing Backyard Pond Ideas for Your Home
The warm weather ensures people look forward to outdoor activities and spending time outside. Check if your backyard is ready for summer. Consider also if there's a bare patch that may require the addition of a small pond. Maybe you're thinking of overhauling your entire backyard and installing a prominent water fixture. Get inspired by the following backyard ponds. 
Pond for Your Backyard
Having a pond in your backyard can create a beautiful focal point in that part of the landscape. Depending on your home's exterior architecture, you can pick a pond design from various themes available. Create a soothing and relaxing environment in your backyard by incorporating a pond using the following ideas: 
Less a Pond, More a Meandering Stream
Consider a design that's more of a meandering stream than a pond. This beautiful water feature can inspire your project. You can connect the two sides of the yard with a small bridge and add plants to create a wild atmosphere. Incorporating hardscaping around the yard will ensure your guests have places to sit down and enjoy the view.
Pond With Gazebo and Bridge
You can place your pond a bit far from the house and incorporate a bridge and gazebo to create an idyllic country setting. The pavilion can be a place to relax with your loved ones, read a good book, or enjoy a chilled glass of lemonade on a sunny day.
Fountains and Ponds
It'd be best if you include both a pond and fountain in your backyard to produce a tranquil splashing sound ideal for relaxing after a long day. Consider making the pond wall with concrete, then surround it with lush foliage for a breathtaking backdrop.
Natural Looking Rocky Waterfall Beside the Pond
You can decide to get creative and set up a natural-looking rocky waterfall on the pond's side to enjoy a tranquil feeling associated with water features while admiring the aesthetic beauty it provides. Create stone steps close to the waterfall to enable get up close and feel the cascading falls.
Incorporate Both Pond and Swimming Pool
You don't have to pick between a swimming pool or a pond. Consider installing both if you want to have the two water features. You can set up a rectangular swimming pool with a picturesque pond as a backdrop. This way, whether you're sitting on the poolside soaking up some rays or swimming, you get to enjoy the sounds of the backyard water feature and the sight as well.
Having a water feature in your backyard increases your home aesthetic while creating a calm relaxing ambiance because of the soothing feeling associated with waterfalls. Contact Eden yard work services for professional advice on the best backyard pond suitable for your landscape. Our well-trained landscaping crew is always ready to create beautiful landscape designs, including water features for your home.