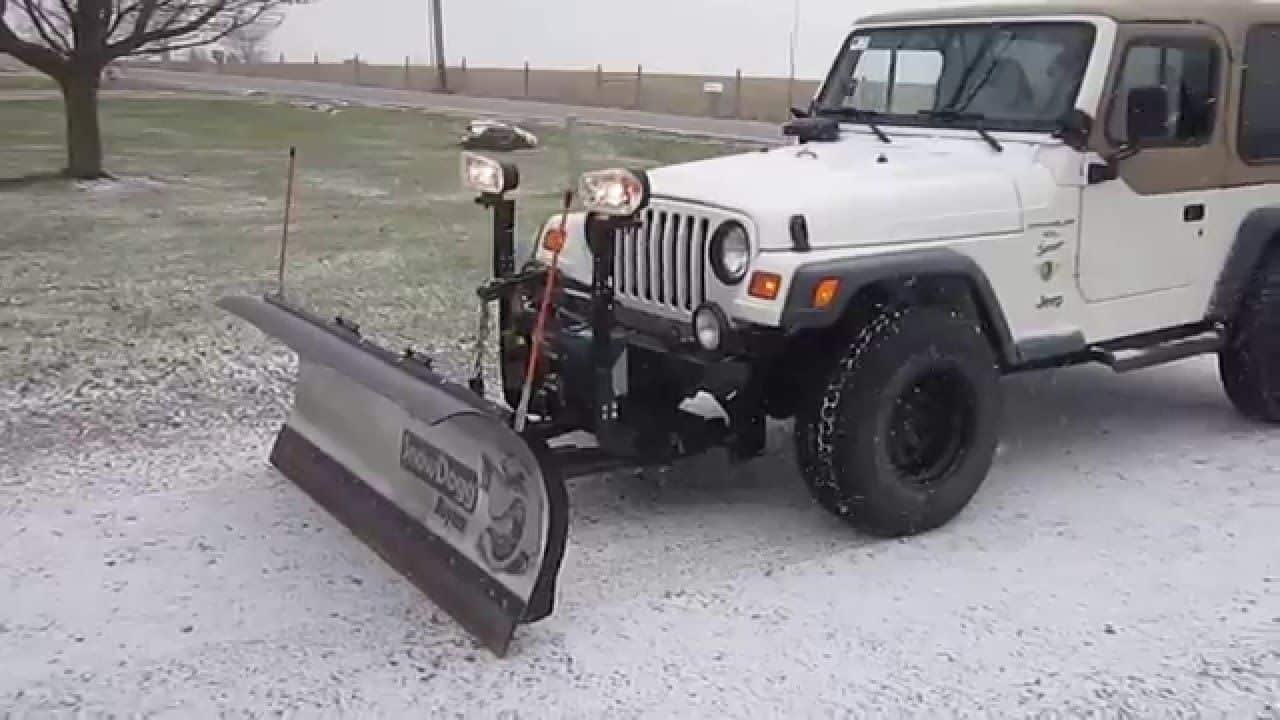 Top Five Jeeps For Snow Plowing
There are Jeep lovers, and then there is everybody else. Like the iconic Volkswagen, Jeeps are cars with a proud and interesting history. Jeeps always are an integral part of the imagery of World War II. Produced by the Willy's Overland Motor Co, the MB Model first appeared in 1940, and it soon came to play a fundamental role in the American's fight against the Germans. By 1950, the MB had evolved into the M-38, which in turn was redesigned as the M-38A1 during the Korean Conflict.
During the same period, a civilian model of Willy's Jeep was put on the market. This was the CJ series. This latter variation has since produced various models designed for the public. Yet, somehow through the transformation from military transport to civilian vehicles, the Jeep has retained its edgy reputation.
Top Five Jeeps: Have Plow Can Remove Snow
Jeeps are synonymous with certain worse. These are durable, rugged, reliable, adventurous, and tough. They appeal to the swashbuckler in all of us, but only certain people buy a Jeep. Fortunately for them, as well as for all of us who want to get outside our comfort zone, there are different types of Jeeps. Certain models even appeal to the family who wants to go beyond the norm. Always functional, this article looks at what each model offers and which ones are suitable for that onerous task of snow removal.
Finding the right Jeep model can be a difficult task. Here we share an in-depth guide to the top five Jeep models to buy in 2019.
If 'By what time will they clear your driveway?' has been your thought all over the winter, we are here to help you easily drive away.
JEEP CHEROKEE: This compact and practical Jeep comes in 8 models. It is both high-tech and rugged. It is definitely a sports utility. With LED headlights and a multiplicity of safety features, this Jeep can take you almost anywhere. As for snow plowing? It can do so with the right, lightweight plow.
JEEP GRAND CHEROKEE: While considered a family vehicle – it has 5 seats 4 doors and ample trunk space, this Jeep still provides a great off-road experience. Available in 11 different models – including the Laredo, the Limited X, and the Trailhawk, and with the choice of four engine options, the Grand Cherokee is a merging of comfort, style, and rugged durability. It not only carries passengers to where they want to go, but it can also move snow quickly and efficiently. All it requires is the attachment of the right type of plow.
JEEP COMPASS: The emphasis is here on being able to navigate safely and accurately to almost anywhere in any type of weather. The Compass is constructed for the sunny and the stormy. Available in 7 different models, including Sport, Upland, and Attitude, this all-terrain vehicle can take you anywhere. It can also plow your driveway, your neighbor's driveways, and parking lots. Just make sure you purchase the right snowplow and/or a kit.
JEEP WRANGLER: This is the classic style jeep. The top comes down, and the wheels cover any type of ground. Choose from any of five different models, including the Rubicon and the Sahara. They feature a different number of doors as well as vary in size. Choose what model suits you and your needs. If it is to explore off-road or to plow away deep snow, there is a Jeep Wrangler for this.
JEEP RENEGADE: As with all other Jeeps, this one is available in several different models, six to be exact. It has four doors and possesses a certain air of outdoor, adventurous elegance. It is both a classic Jeep and a modern vehicle. Although described as powerful and compact, it appears to be the one Jeep not suited for hosting a snow plow.
For further information, visit your local Jeep car dealership or go to the Jeep site.
No one doubts the versatility and power of the Jeep. This extends to all types of Jeeps. However, not all are suited for plowing. This is certainly true of the Jeep Renegade. While it may be very good at other tasks, it is not meant for plowing. However, others are veritable wonders for accomplishing snow removal. Chief among these is the durable, reliable Jeep Wrangler.
If you don't want to shovel the snow yourself don't worry our trusty snowplow operator will clear your driveway! EDEN is just a Call away.
If you don't want to shovel the snow yourself don't worry our trusty snowplow operator will clear your driveway! EDEN is just a Call away.