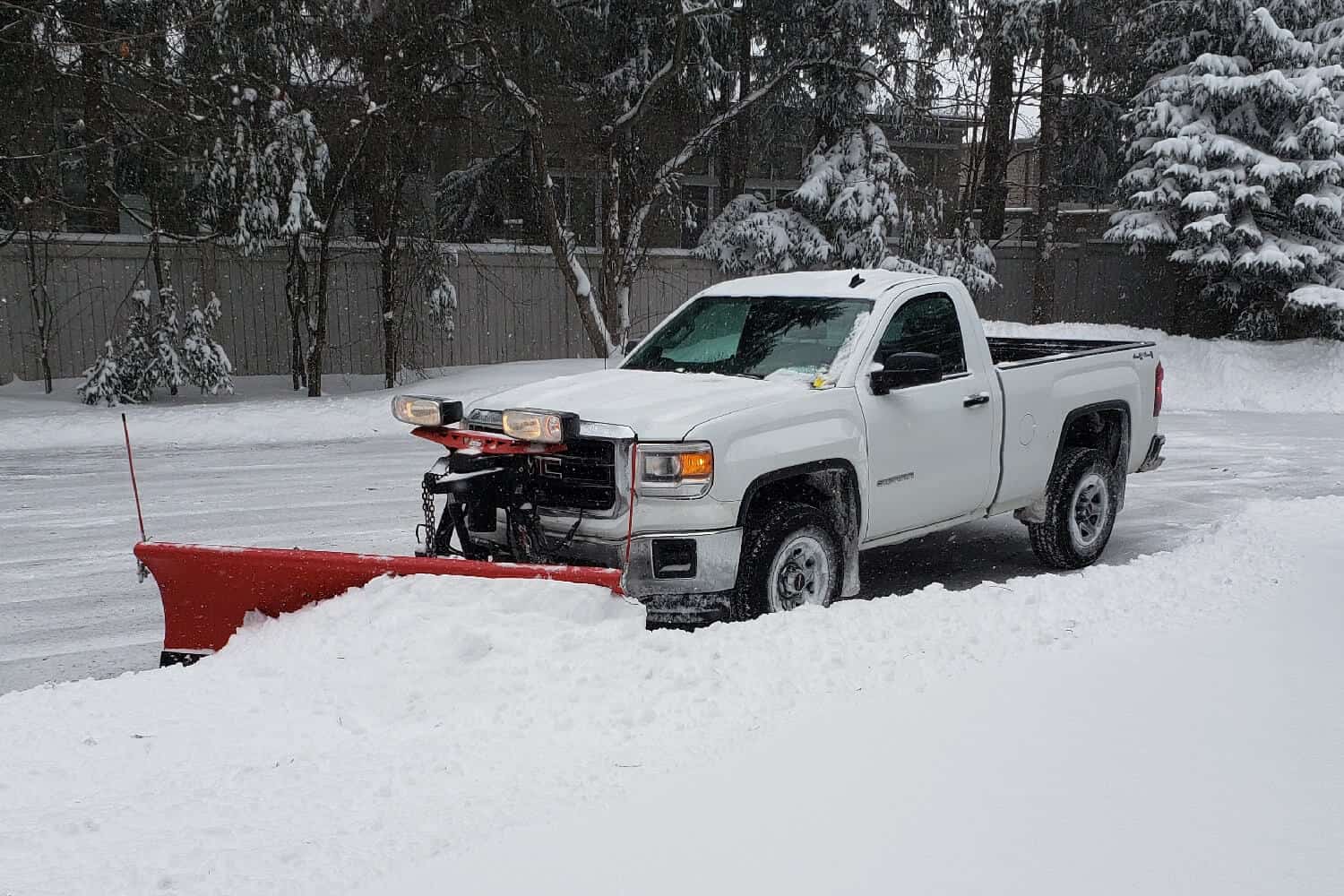 Top Five Light Pick-Up Trucks For Snow Removal
k-up trucks popular for residential and even light-commercial snow removal in North America.
Five Great Light Snow Plow Trucks
Municipalities, provinces, and states all use heavy-duty trucks. These are monsters on wheels capable of removing vast amounts of snow. However, residences and those services offering private snow removal, stick with pick-up trucks. In general, these range from light to medium-duty trucks for driveways and even parking lots. These are all vehicles able to carry the weight of a plow out in front and still maneuver successfully. In Canada and the United States, the following light to medium trucks continue to perform well even when loaded down with a snow plow.
1. Ford F-150: This truck is the bestselling truck not only in North America but in the entire world. It can carry a plow weighing up to 450 lbs. Its capabilities as an effective snow plow truck are facilitated by a specific feature – a Snow Plow Mode. This allows the operator to turn off all non-essential features in order to concentrate on the task imminent – snow removal.
2. Toyota Tacoma: The Toyota Tacoma has solid and stock suspension. This makes hanging a plow on it so much easier. Its maneuvering capabilities are incredible, although adding a little extra weight to the bed is helpful in ensuring it fulfills its role as an effective snow plow truck.
3. Dodge Ram 1500: Although it does not come with a snow preparation kit, it is easy to install many of the popular home plows e.g. Meyer snow plow, to its front end. Classy inside and out, the Ram remains a popular choice for plowing driveways and parking lots.
4. Toyota Tundra: Like the Dodge Ram, this light truck does not come with a snow plow package. Yet, like the Ram, it readily accepts standard plows like the DK2. T does require some work, but the result is well worth the time spent.
5. Dodge Dakota: Dodge has constructed this vehicle with standard tow hook slots sitting on the front bumper. These are suited for more than towing. They are ideal for attaching a snow plow. By adding a little extra weight in the bed, you can really improve traction as you blithely plow through the snowbanks blocking a driveway or coating a building's parking lot.
Light Pick-Up Trucks as Snow Plows
If you have a long driveway you want to clear quickly of fallen or packed snow, the best equipment may not be hand-held. What may be required is a plow attached to a light or medium pick-up truck. If you have such a vehicle, you may even be able to make a little money on the side by plowing small lots and other areas.
If this does not appeal to you, but you still need your long, winding driveway cleared quickly, consider the next best option, a third-party service such as Edenapp. By going on Apple, Android, or Edenapp.com, you can locate a professional snow plow operator or contractor. You can then schedule snow removal services that suit the weather in your area, your schedule, and your budget.