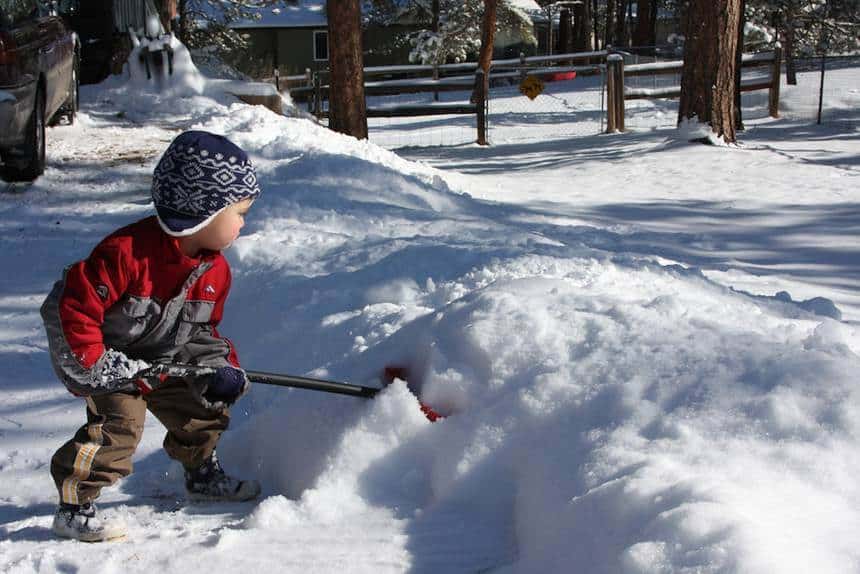 Top Ten Snow Shovels
If you live in Ontario, it is almost a given you have a shovel. If you do not have one in your garage or near your doorway, you at least have a small or a telescopic model in the trunk of your car. While in urban Toronto, this may be rare, this is not the case in its suburbs or further afield in Newmarket, Guelph or Kitchener Ontario.
Top Ten Shovels
While the shove is a very old and traditional method of snow removal, it has changed greatly over the years. Technology in terms of materials and ergonomics has resulted in the construction of some light but durable shovels capable of moving snow efficiently while reducing the stress on the lower back muscles. Below, in no particular order, is a shortlist of readily available shovels.
This36-inch polyethylene blade is not only durable but light. Resistant to snow sticking to it, this shovel has a reinforced handle where they are attached.
This shovel features and lightweight aluminum shaft as well as an 18-inch-wide plastic scoop
Featuring a fiberglass handle, this shovel is durable and comes with a wider-than-average D-grip.
With a spring-loaded and ergonomic handle, this shovel is designed to help decrease injuries resulting from strain and stress on the lower back.
With its flat polyethylene blade, this model does not chip or scratch your driveway's surface.
This snow shovelfeatures an extremely durable, square UHMW polyethylene blade. It self-sharpening, non-abrasive and can scrape, chop and push ice and snow
Designed for removing light snow, this shovel features an aluminum handle and polyethylene blade.
This versatile shovel, with a patented VersaGrip, is great for lifting, throwing, and even pushing snow.
A combined snow shovel and snow pusher, this model is characterized by a shatter-resistant polycarbonate blade attached to D-grip handle featuring a wear-grip.
If you live in an apartment, need a shovel for your car, or do mountain climbing is It may be expensive when compared to other shovels, but it is durable and can handle just about any form of snow or ice.
These shovels are all available online or through their manufacturers. For reviews on these products, check online using these links.
Don't Like Shoveling? Consider Your Options
If you decide shoveling snow is not for you, consider your options. While it may be possible to hire a neighbor's teen, or request a Snow Angel (for seniors and physically challenged), this may not turn out to be the most viable or reliable method of snow removal. Why not, instead, consider a third-party service such as Edenapp. Available online at both Apple and Android, as well as edenapp.com, this is one means of obtaining dependable automated snow removal services. You can even opt for one-time snow removal or even simply request walkway clearing services. Even with the best intent and top-of-the-line shovels at hand, you may just want to relax and enjoy the beauty of the snow and not all of its challenges.