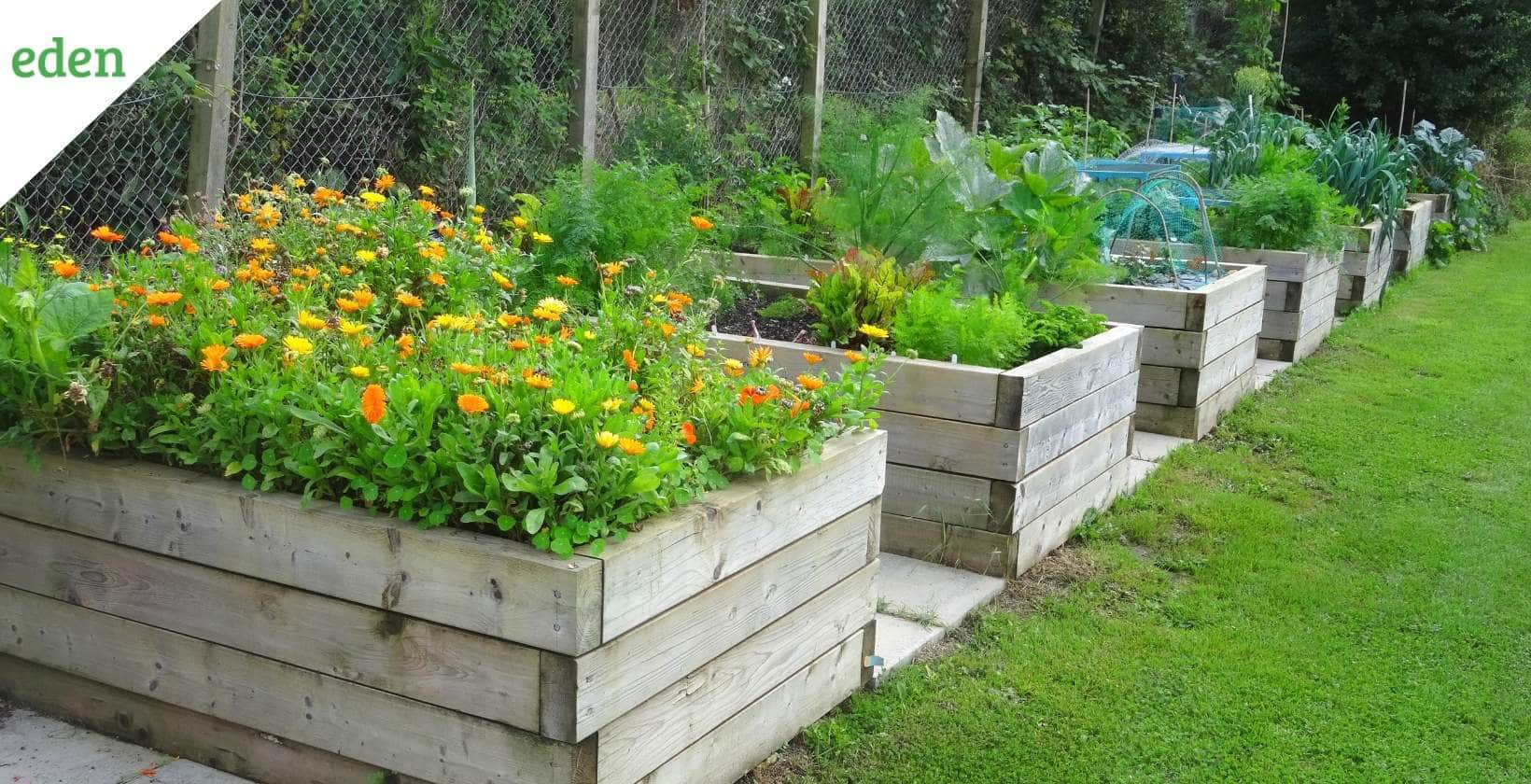 What are the ways to use Landscaping Timber in your Yard?
You can use landscaping timbers in your yard to give garden beds an edge, construct an outdoor stairway, erect a fence, create an outdoor deck, or design a tree-house or fort. These can be excellent DIY projects where you can effectively boost the aesthetic appeal of your yard and home. Landscaping timbers is useful for a variety of applications, including fencing, edging, raised garden beds and retaining walls. This timber is affordable and low maintenance alternative to enhance your home's curb appeal.
Enjoy a beautifully manicured lawn with our timely yard work services that care for your yard according to the season. Call us today!
To help you select the best use for it, we've listed a few ways to use landscaping timber in your yard.
1. Edge garden beds
You can install a wooden border made of cedar, cypress or redwood and boost the look of your in-ground flower beds. This way, you will successfully define the neatness and beauty of the space and also help to prevent erosion and keep invasive plants and weeds out of the flower beds. 
Make sure to use untreated wood to edge vegetable gardens to prevent any chemicals from mixing in the soil. 
This kind of project is a beginner-level task and quite easy. You can accomplish this in an afternoon. To do this, begin at the ground level, mark the areas you wish to border, dig a trench and simply lay the timbers. 
The overall cost of erecting a timber edge to flower beds as a DIY project can cost anywhere between USD 200 and USD 400. Landscape timbers and nails can cost around USD 5 to USD 30 while landscape fabric can be bought for about USD 20. You should also check to make sure that you have the required tools for the project, including a level, hammer, saws, etc. 
2. Create outdoor stairway
Landscape timbers are versatile and can be used to erect outdoor stairways that lead to your backyard, either rustic-looking or sleek, modern steps. One of the most attractive ways is to erect a wood and pea gravel staircase as a garden path. For this, you will need pressure-treated wood posts, pea gravel, landscape fabric and a piece of rebar. 
This is an intermediate-level DIY project. However, you should undertake this task only if you have knowledge of excavation, grading a land area cutting timber to size and building step frames using the timber. 
The cost of this DIY project depends on the amount of landscape timber and pea gravel you will need. The cost also depends on whether you need to buy any material and tools. On an average, you should expect to pay anywhere between USD 50 and USD 200 to complete this project. 
3. Erect a fence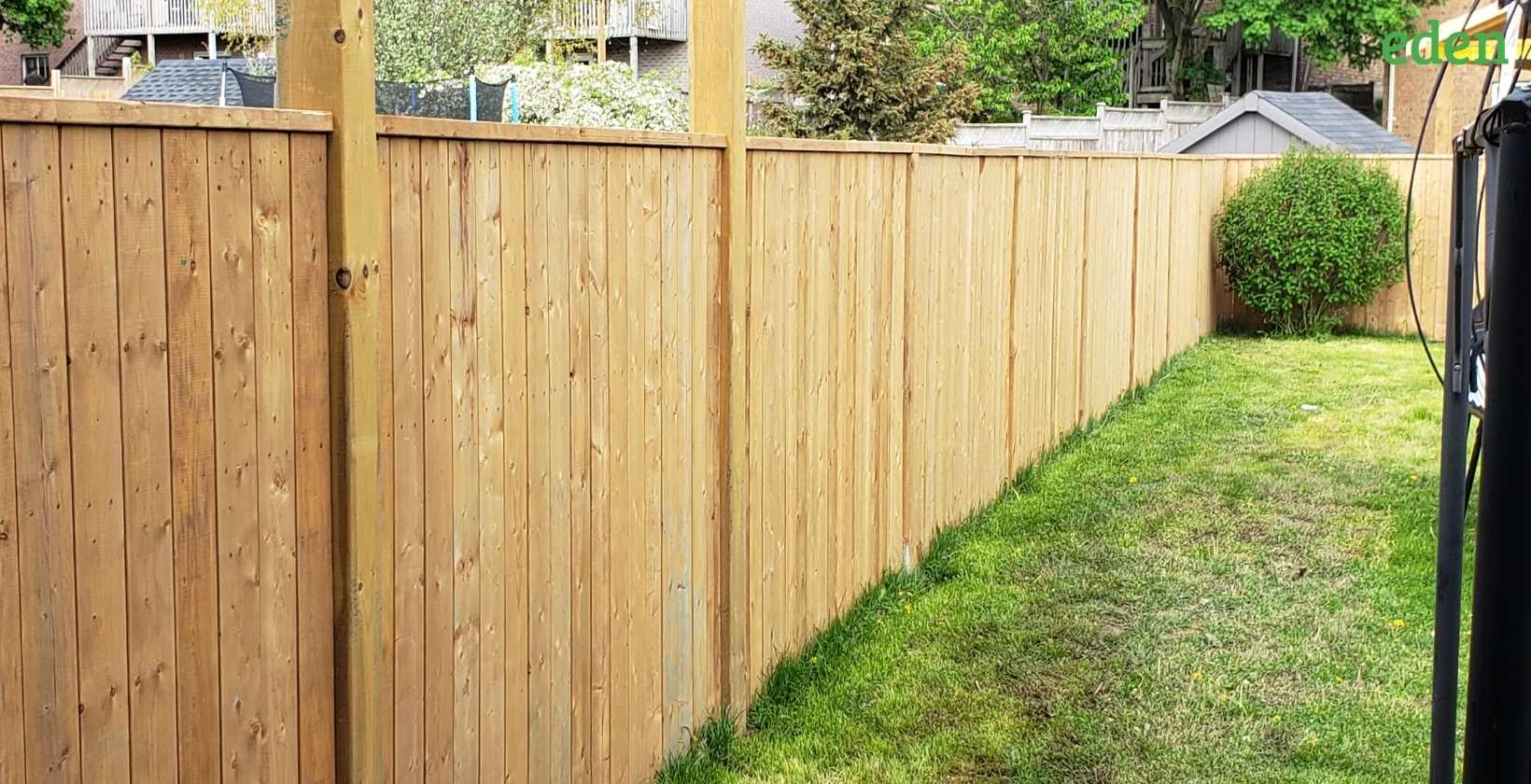 This is a no-brainer as landscape timbers are mostly used to erect the perfect fence. You can use landscape timbers in a variety of ways, such as creating railings and fence posts for your yard. However, you will first need to check that the soil is not too moist and make sure to buy the right timber for use below-ground. This will prevent wood rot. You can also choose to fix the timber posts in concrete bases to prevent timber rot. You can even use fencing as a pool enclosure. 
This is an intermediate to advanced-level DIY project. Though it may not act as well as a privacy fence, you can easily choose the conventional split-rail style to make it more effective. If this is your first time erecting a fence using timber, you may find it difficult to create a standard 6-foot tall privacy fence. You will need to examine the soil, select the right type of landscape lumber, cut it to the right sizes and fill post holes with concrete. 
The number of linear feet of lumber you need will mainly determine the overall cost of erecting a fence using landscape timber. On an average, you should expect to pay around USD 1,000 for this DIY project. 
4. Erect an outdoor deck
You can easily extend your living space with a conventional deck connecting your home and yard. You can use landscape timber to create it. Located away from your house, an island deck is also an excellent alternative to the traditional outdoor deck. You can create the island deck among your flower garden for a retreat-type appeal.
This DIY project can be a beginner to advanced-level task, depending on the intricacy level of your plans. If you are a beginner at DIY, you should try to erect a free-standing deck. It will only require landscape timber, decking saws, drill, hammer, level and a few hours to spare. 
On an average, you can erect a simple outdoor deck with landscape timbers for around USD 250. 
5. Install a tree-house or fort
Why not give the kids an extra space to play in the yard, without compromising on the actual outdoor space. You can simply build your kids a tree-house or a ground-based fort. This will not only provide hours of open-air fun for the kids but also stimulate their creativity and imagination, which is extremely vital for a child's development. 
You can ensure reliability and durability of the fort or tree-house by choosing pre-treated, natural wood such as cedar or cypress. These types of wood can last for around 7 years. You can also choose a chemical-free synthetic timber.
This is an advanced-level DIY project. You will need to draw up the plans, just like with any other house, before building a foundation or platform to put in the floor-boards and then constructing the frame. This frame will include the walls, windows, doors and roof of the tree-house or fort. 
The overall cost of this DIY project is high, and can be anywhere between USD 2,000 to USD 17,000. The exact price will depend on how elaborate the tree-house or fort is planned to be. However, you can easily build a tree-house for as low as USD 400 by using a little creativity but without compromising on safety and durability of the structure. 
Conclusion
As you can see, you can use landscape timbers to erect fences, edge flower beds, build an outdoor deck, a tree-house or fort and even construct an outdoor stairway. Make sure to consult with expert landscapers at Eden before embarking on any DIY project with landscape timbers to get the best advice for an affordable and durable solution. 
Enjoy a beautifully manicured lawn with our timely yard work services that care for your yard according to the season. Call us today!