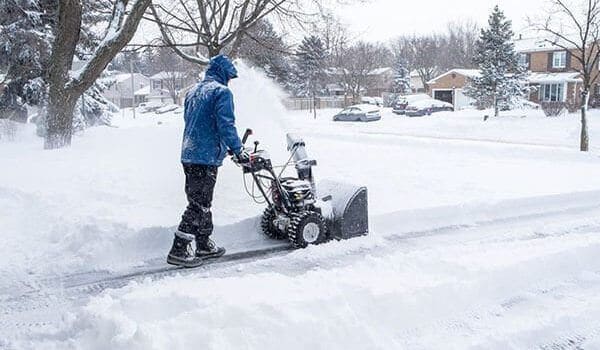 When One-Time Snow Removal Is the Perfect Solution
When winter arrives, snow flies. This is true in cities across North America, including Toronto, ON, and Columbus OH. On cold and blustery days or in the quiet calm of a winter's early morning, people everywhere are digging out their driveways and clearing off their sidewalks. Even if cities such as Guelph and Newmarket ON, where the City takes responsibility for clearing the sidewalks, there is still the driveway. If snow is not removed, people cannot go to work or drive their children to school.
Options
Yet, there are options for home and business owners. Most apartment buildings and owners of plazas hire a snow plow contractor. They find this eliminates the worry about snow removal. Some homeowners follow this example. They sign up with a company; others find a local handyman or get help from a neighbor. Still, others purchase the latest in snow removal equipment. They have an ATV snow plow kit that does the job or even a riding lawn mower with a plow attachment. Some have a snow blower.
It all depends upon preference, economics, health, situation, and capability. For example, if the snow is heavy and you only have a snow shovel, you are putting your health at risk. Even if you have a snow blower, some snow events can exact too big a toll. In these and other instances, it may be more beneficial to everyone involved to arrange for a snow removal service. If you do not feel like hiring one for the entire winter, it is possible to obtain the services of a company that can perform a one-time snow removal service.
Advantages of One-Time Snow Removal Services
Winters is not a predictable time of year – particularly as a result of climate change. Snow can pile up quickly during this season or not at all. For homeowners, a one-time snow removal service offers them several advantages. It:
· Allows them to pick-and-choose when the service comes
· Is less expensive because it does not lock them into a long snow removal contract, trapping them into paying for services that may not be required
· Can be arranged quickly in case of an emergency
·  Is suitable for those times when you could clear your driveway or sidewalks but do not want to do so
· If you plan to be away for a day and it snows, you can use a third-party service such as Edenapp to arrange for removal without having to worry about getting through on the phone, facing fines, etc.
Overall, a one-time snow removal service can reduce stress on the physical, emotional, and financial levels while still ensuring the job gets done correctly and on time.
Convenient, Safe and Reliable
When you arrange for a snow removal service through a third-party service such as Edenapp, you are ensuring you have a choice. You not only can locate a reliable, professional snow removal service, but also the type of service. If you want services for the entire service, you can access them through the apps available on Android, Apple, and Edenapp. If you want one-time snow removal, it is also available from the same source. For quality, dependability, and expertise, do consider using a third-party service app such as Edenapp. It will help you find someone to clear your property of snow and hazardous ice every time.