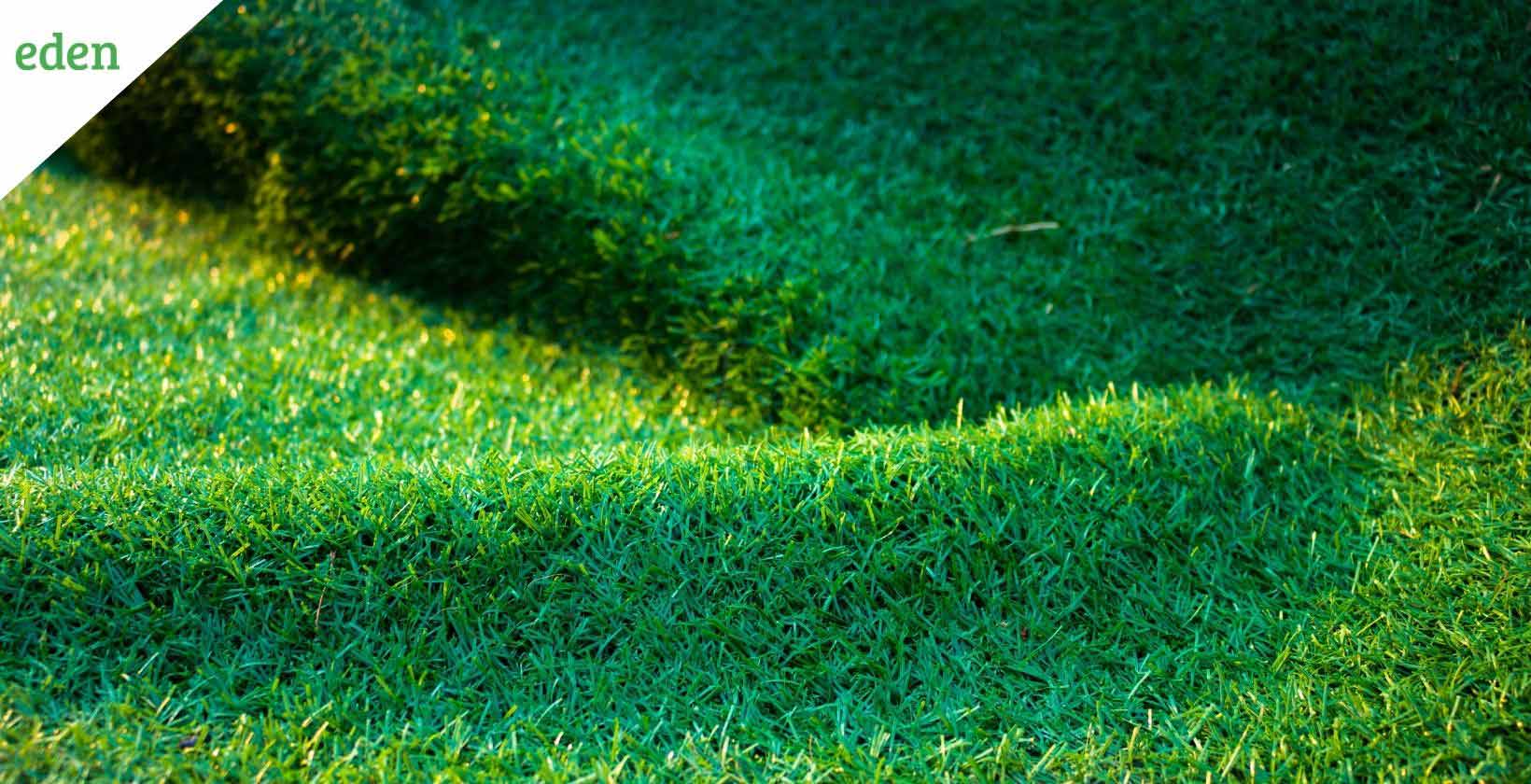 Best Tools for Artificial Grass Lawn Maintenance
The best tools for artificial grass lawn maintenance are ‒ a leaf rake, push broom, electric leaf blower, power brush, and cleaner, to name a few. Using the right tools to take care of your artificial turf is always recommended. It prevents damage to your artificial grass. Maintaining artificial grass is very simple when compared to natural grass. All you need is to carry out some simple maintenance acts. 
From selecting the right seasonal plants to installing an outdoor kitchen, our landscaping services can do it all for you. Contact us today for a stunning landscape!
1. Leaf Rake
A leaf rake is a brush with synthetic bristles that are 5 inches long. The leaf rake is one of the best ways to get rid of the debris by pulling them out from the surface coming from the blades and over your artificial grass.There are several pros and cons of using leaf rakes. The pros include simple and easy cleanup during the fall. Using a hard or metal leaf rake can likely damage the turf, which is the only con with this turf maintenance tool. Raking becomes an enjoyable experience if you choose one from the best brands. You can further explore the Leaf Rake guide to know its effective use.
2 . Push Broom
As the name suggests, a push broom is a broom exclusively used on artificial grass to brush away the debris and trash from the side surface. It is mainly found in a thick bristle pattern, which has the required strength to push away large particles without losing the smaller debris. You can find the broom in different varieties depending upon the waste content it deals with. 
Some benefits of using a push broom include – cleaning the debris, powder, dust and other fine and big waste particles over the artificial grass and easy and comfortable cleaning. The only downside is that if you are using a hard bristle push broom, it will likely damage the artificial grass. It is used for different particles; however, the purpose for cleaning remains the same. Checking the Push Broom guide can help you gain insight into its usage.
3. Electric Leaf Blower
It is a gardening tool that works with an electric supply. It allows the air to pass through its nozzle to eliminate yard debris like leaves and other things. Leaf blowers, also called Shock Vac, are blowers that help you to clean your artificial grass. It is also used on natural grass lawns to eliminate debris and other waste from your yard. It has the same power as gas power leaf blowers. 
However, the best part of an electric leaf blower is that it does not produce any fumes or even an ear-blasting noise. The electric leaf blower is available without any fumes and ear-blasting noise than a gas-based electric blower. Also, it is light and inexpensive. On the other hand, the only con included is that the overheating of the blower stops it. Know more about using this tool by exploring the Electric Leaf Blower guide.
4. Power Brush
A power brush is a vital gardening tool, often seen in artificial turf. It helps convert all the brush areas to eliminate the waste due to foot traffic. Artificial grass is crushed down inside the turf due to excessive use. Using a power brush can revive the artificial grass. Also, using the power brush can help maintain the integrity of the artificial grass blades. 
Most professionals carry this tool while installing artificial grass or maintaining the same. It is the latest addition to power brooms, which helps clean up big-size turfs without any hassle. It helps in making your artificial turf clean and green. The only downside is that it is slightly expensive and stops working when power fails or due to overheating. Checking the Power Brush guide can help you in this regard.
5. Cleaner
A good cleaner is a valuable tool for artificial turf maintenance. This tool is more important, especially when you have pets that often remain on the artificial turf. Using cleaners can help you kill the viruses and bacteria being part of any artificial grass maintenance cleaning services. Going through the Cleaner guide can help you know its effective use.
The ones you kill remain part of your enzyme culture, remain completely safe and move around the pets and children. It remains a non-toxic and environmentally friendly turf to consider. The pros include a good cleaning effect and getting rid of the bacteria due to pests, while the cons include skin irritation when you come in touch with the cleaner.
6. Water Hose
Water hoses are gardening tools that help water your lawns. It helps in rinsing off your turf. You can find stains on your turf due to food, drink, etc. or any other natural occurrences, including mud. Depending upon the stain type, you need to get rid of them using a water spray. The best tool at this juncture is a water hose. 
The water hose helps rinse the turf, thus allowing water to reach all the areas of your lawn with artificial grass. It helps in cleaning the yard and adds aesthetic value. The only con you face is the leakage while using the extended water hose. However, you can fix it with some tweaks. Check the complete water hose guide for more details.
7. Sponge Mop
The mops with a sponge attached as a cleaning agent are known as sponge mops. These have excessive use, including cleaning the artificial turfs. These are used to clean the minor and significant spots on your turf, get rid of the pet patrol spots, and flush out the mold and fungus, to name a few. You can also get rid of stubborn stains. 
There are several advantages of using a sponge mop, including getting a good cleaning of stains, thus making your artificial turf clean and green. The only problem with using a sponge mop is that it does not glide across artificial grass. A Sponge Mop guide can unleash the best use.
8. Spatula
A spatula is a flat, broad and flexible blade used to spread, mix and lift material. Using it in artificial grass helps raise the unwanted weeds in your yard and trash them away, lifting the same. When you schedule your maintenance drive on any free weekend, using Spatula can help work your artificial turf to clean and lift unwanted weeds coming out in your yard. 
Spatula in artificial turf is mainly used to remove the weeds and lift them away to the trash. It has a few pros and cons. These help a lot in making your yard clean and thus keeping the artificial grass at par. The only con is that it cannot lift heavy debris or trash found on your synthetic turf. Know more about its effective use by exploring the Spatula guide.
What Type of Maintenance Practices does Artificial Turf Need?
Several maintenance practices keep the artificial turf in the right shape. Some of these are enlisted below: 
Taking care of the infill levels

– We have several high-traffic areas in the field having infill. These are areas of vital activities, and it has to be kept high. You have found this area and take care of the same. 

The grooming habit

– Grooming is always the best practice you can implement in your field. It helps in keeping the performance at par during the maintenance schedule. 

Secure the artificial grass for special events

– You can have several events like your graduation day celebration or any other get-together on your property. However, you must secure the grass from unwanted things like erecting tents on the turf without proper protection. 

Check for potential safety hazards

– As you groom your yard with regular maintenance, keep an eye on the different issues or risks you can find in your yard. It can include loose sinkholes, inlays, metal or debris. Checking the field conditions can keep minor issues at bay and allow them to become significant challenges. 
You can further explore more about Artificial Turf Maintenance and Care.
The best tools for artificial grass lawn maintenance are ‒ a leaf rake, push broom, electric leaf blower, power brush, and cleaner, to name a few. Most of these tools are simple to use. We often encounter such tools in our daily chores, and working with them becomes easy as you get accustomed to them. Contact Eden for professional help to maintain your artificial turfgrass lawn.
From selecting the right seasonal plants to installing an outdoor kitchen, our landscaping services can do it all for you. Contact us today for a stunning landscape!