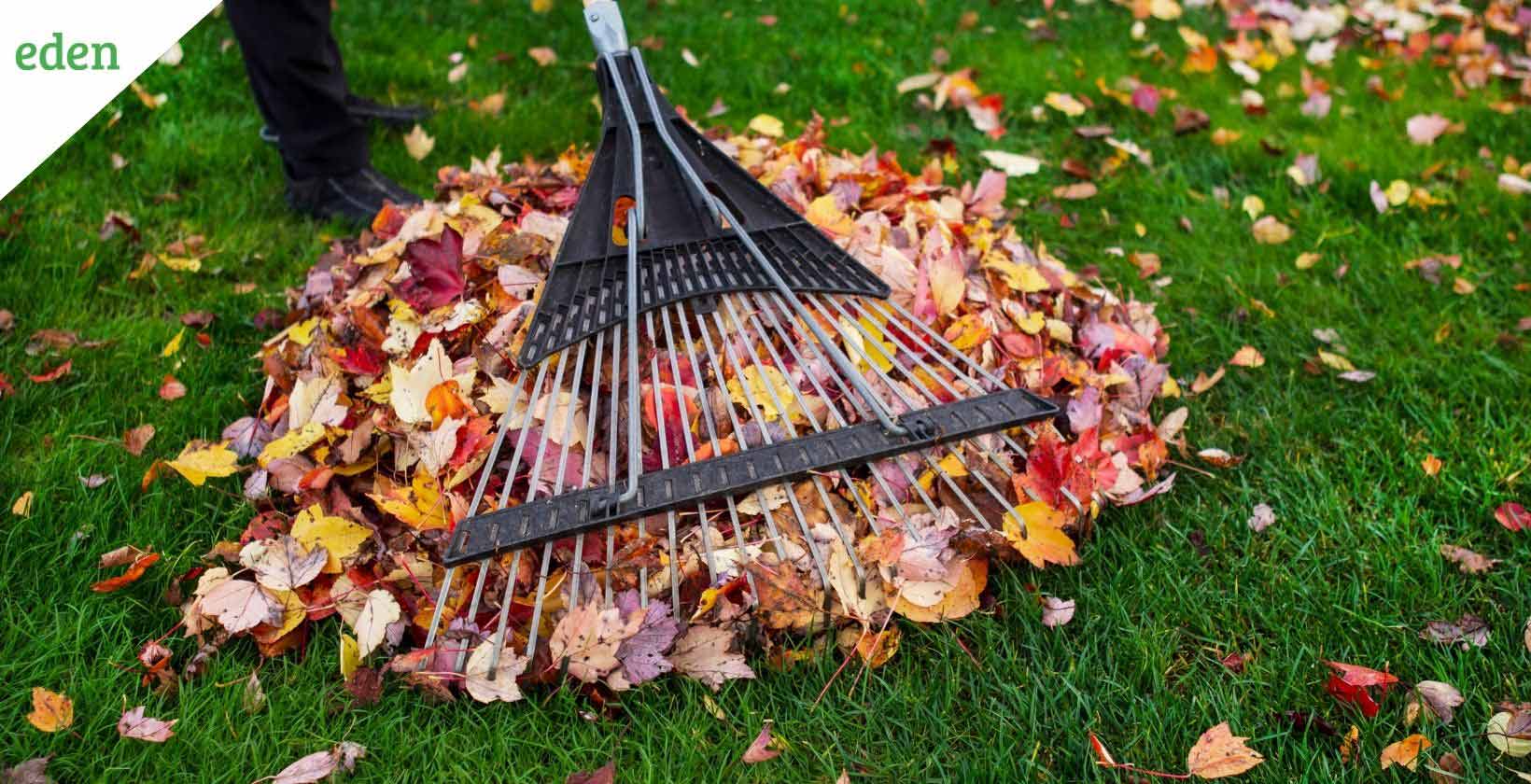 Tips And Tricks For Fast And Easy Fall Yard Cleanup
Autumn means it's time to get your yard ready for winter. The right preparation now will save your time and energy when spring arrives, and will keep you and your family safe in the yard throughout the year. Make sure you get the most out of your yard by doing proper fall yard cleanup. The fall yard cleanup is important as it protects your turf, reduces disease spread in spring and protects plants. 
Along with keeping diseases and problems in your lawn at bay, a fall clean up will also keep your perennial beds and vegetable gardens healthier when temperatures start to rise in the spring. Some tips to do it are: start with cleaning the debris, clean up the vegetable garden, trim rogue branches, clean out the gutters, aerating and fertilizing your lawn and so on. Listed below are some tips for easy fall yard cleanup.
1. Grass Should Be Mulched Rather Than Bagged
Bagging means collecting the cut grass and putting it in a compost bin or disposing of it in an approved yard waste container whereas mulching means the grass clippings stay in the yard, where they decompose over time. 
Several homeowners believe grass clippings are required to be removed to have a healthy, vigorous lawn. However, you can have a beautiful lawn without collecting your grass clippings.
You might be surprised to know that up to 25 percent of your lawn's total fertilizer needs can be supplied by clippings left on the lawn. Moreover, clippings contain 80 to 85 percent water and decompose quickly and do not contribute to thatch problems. 
Average mowing time is considerably reduced when grass clippings are not bagged. Besides saving time, you also save money by not having to purchase bags or pay for extra trash removal.
2. You Must Make Certain That Your Tools Are Sharp
Make sure to check if all your lawn care tools are sharp. It is important for your hedge clippers, shears, and pruners to stay rust-free and sharp to ensure you cut your plants or broken branches with ease.
By making clean cuts, your plants will heal quicker than if you cut them with rusty or badly-maintained tools.
3. Cleaning Your Gutters With a Leaf Blower Is A Good Idea
You should not make your job difficult by trying to clean out your gutters by hand. Most leaf blowers nowadays come with special extensions that allow you to blow any leaves stuck in the gutter easily.
Simply search for extension kits or special attachments that are included with your leaf blower.
4. Wearing A Tool Belt Is Necessary
Wearing a tool belt while you clean your yard will make it easier for you to use a variety of tools together. Whether you require your gardening shears, weeding knives, pruners, or hand shovels, placing them in your tool belt will save your time and multiple trips to the garage.
Along with your tool belt, you can also carry an empty 5-gallon bucket, wheelbarrow, or tarp to store any of the branches, weeds, and debris that you get rid of from your yard. Know about the best tool belts here. 
5. Rake On Tarps Is a Good Idea
Using a tarp will make it more feasible to transport your leaves from your yard to your compost pile. Tarps can also help you transport any debris found in any of your garden beds in your entire yard.
You can speed your fall leaf removal using proper tools: a rake, backpack leaf blower, and tarps. You need to have the right size of tarps, as too small will be inefficient whereas too big will be too heavy to carry.
Using a tarp is the best way to pick up leaves, and you won't even require a leaf mower. If you are wondering how to clean the yard with the help of tarps, then just follow these simple steps:
Place your tarp on clean ground.

With the use of your blower and leaf rake, collect all your yard waste on it. Use them to clean autumn leaves.

Once they are all collected, fold the four corners of the tarp, using it as a pack to carry all your waste to dispose in the proper place.
6. You Should Bring A 5-Gallon Bucket With You
Take a five-gallon bucket with you while you do your final weeding for the year. It can hold a lot and it won't get too heavy for you to move as you proceed along the garden bed. You can dump it in with the rest of your yard debris at the end of your task
7. It Is A Good Idea To Rent A Log Splitter
If you have fallen trees that require to be cleaned up, this is of advantage to you as you will have plenty of free firewood to burn this winter. But turning a big tree into a large stack of firewood is a difficult task. You can rent a log splitter for less than $100 for the afternoon and be done with the job. Your kids will surely stack wood for you if they know they will get to toast marshmallows over it.
8. A Bucket Should Be Used For Weeds And Tools
Buckets with a tool caddy are handy and fit into small spaces, so if you want something to keep by your side for those quick weeding sessions, this is the best option. You can keep the bucket outside on a covered patio keeping a few rugged tools in it. You can insert a kitchen trash bag into it so that you don't have to hold it upside-down to get the weeds out.
9. Flower Beds Should Be Refreshed
Fall is also a good time to get rid of any dead or dying flowers and plants. As an alternative, you can invest a little extra time and bury some nesting pot planters in your flower beds to quickly switch your annuals each season.
Just dig out a hole of the size of the pot you will use, place your holder pot into the ground and fill around the edges with dirt. Then place a new plant which is still in its pot, into the buried container. This will ensure that the soil doesn't fall back into the hole when you switch out plants with the seasons. You can also easily remove flowers before you spray any weed killers. Consider fall as a good time to think about getting your garden ready for winter.
10. Concrete Should Be Pressure-Washed
Once all the leaves have fallen, you may notice stains on your concrete. The fall can be a good time to clean your concrete driveway or sidewalk with a pressure washer. For a large area, a surface cleaner attachment can make your job easier. Having a clean sidewalk is safe to use and it looks beautiful too. Consider both cleaning and sealing your concrete driveway or sidewalk to help protect the surface from stains.
What Is The Importance Of Fall Yard Cleanup?
Fall maintenance is essential in order to give your grass what it needs to absorb the oxygen and nutrients needed to survive a rough winter. Moreover, letting down your guard now will make your entire landscape look tired and worn. Listed below are some benefits of fall yard cleanup.
A fall yard cleanup protects your turf: Fallen fall leaves on the lawn look pleasing, but if your goal is turf health, it is important to remove them and throw them in the compost. A layer of mushy fall leaves makes a barrier on top of the turf blocking sunlight, water, and healthy air flow, which can create disease and ugly brown patches. For this reason, Edenapp regularly gets rid of leaves and composts them when working in all our clients' landscapes.
Fall cleanups reduce disease spread in spring: Not only will a yard cleanup in the fall reduce diseases in turf, but it will also keep your landscape plants and vegetable gardens healthier when the temperatures rise. Getting rid of dead, old, and diseased plant material in fall will reduce the spread of fungal and bacterial infections in spring. The dead branches & limbs, any rotted and unharvested fruits, and diseased plant parts can all be composted to create a healthier winter environment before temperatures rise again.
Fall cleanups protect plants: After getting rid of plant debris such as fallen leaves from your vegetable gardens and landscape beds, it is essential to replace it with a disease-free mulch. Mulch protects the topsoil and the roots of perennial plants during winter's harsh conditions. A natural no-dye pine-bark mulch helps to retain moisture, vital nutrients, and leaves your landscape looking fresh. In vegetable beds, cover crops such as clover that double as a spring fertilizer when tilled into the soil and also mulch are best. Pruning unwanted branches and limbs during fall also protects plants from winter's snow and ice and lessens breakage.
When Does Seasonal Fall Cleanup Begin?
Even though autumn starts in September, the leaves don't pile up until October or November. Actually, some lawns may still require to be mowed in the early weeks of fall, depending on the climate in the area. 
However, it would be a good idea to wait until early November to do a fall cleanup, because at this time most of the leaves have fallen already, which will make the process much easier.
Prepare your yard for the winter by contacting Edenapp today for professional yard cleanup services. We offer tailored services to fit each property.