Subsurface Irrigation: Everything you need to know
Subsurface irrigation is regarded as advanced landscaping technology. It focuses on the correct utilization of water resources and even water distribution in the desired area for best results. Sprinkling or spraying water droplets denotes the three irrigation methods – surface, sprinkler and drip/micro that can initiate proper plant growth with the primary objective of landscape maintenance, assisting agricultural crop growth while reducing the effect of inadequate rainfall. 
Today, the professionals of Edenapp want to engage you with the subsurface irrigation method, its usage, application, functions, and advantages in order to render the right knowledge so that you choose an adequate irrigation method in the near future. 
What is Subsurface Irrigation?
According to the Merriam-Webster dictionary, sub-irrigation refers to "irrigation below the surface (as by a periodic rise of the water table or by a system of underground porous pipes)." The subsurface irrigation system is an irrigation device that comes with water emitters and a delivery line installed below the soil surface to distribute water to soils directly from under the surface, which prevents airborne drift and minimizes runoff. 
There are two types of subsurface irrigation – Natural subsurface irrigation and Artificial subsurface irrigation. But first, let's figure out where the subsurface irrigation must be used. 
Where can Subsurface Irrigation be used?
Subsurface irrigation is used almost on all crops or plants, especially in arid areas. When it comes to specific locations, windy, semi-arid, hot areas and sandy-type soils are ideal for installing subsurface irrigation systems. 
Well, for an effective irrigation process, you must allow at least 30 minutes or less for the soil to deeply saturate itself. 
How does Subsurface Irrigation works?
Polyethylene drip tubes with built-in emitters operate to dribble water and distribute it uniformly. The comprehensive layout and placement of this particular irrigation system explain the operation and maintenance in brief. Edenapp, however, illustrates how to use it to render extensive knowledge on the process, especially for a newbie or novice landscaper.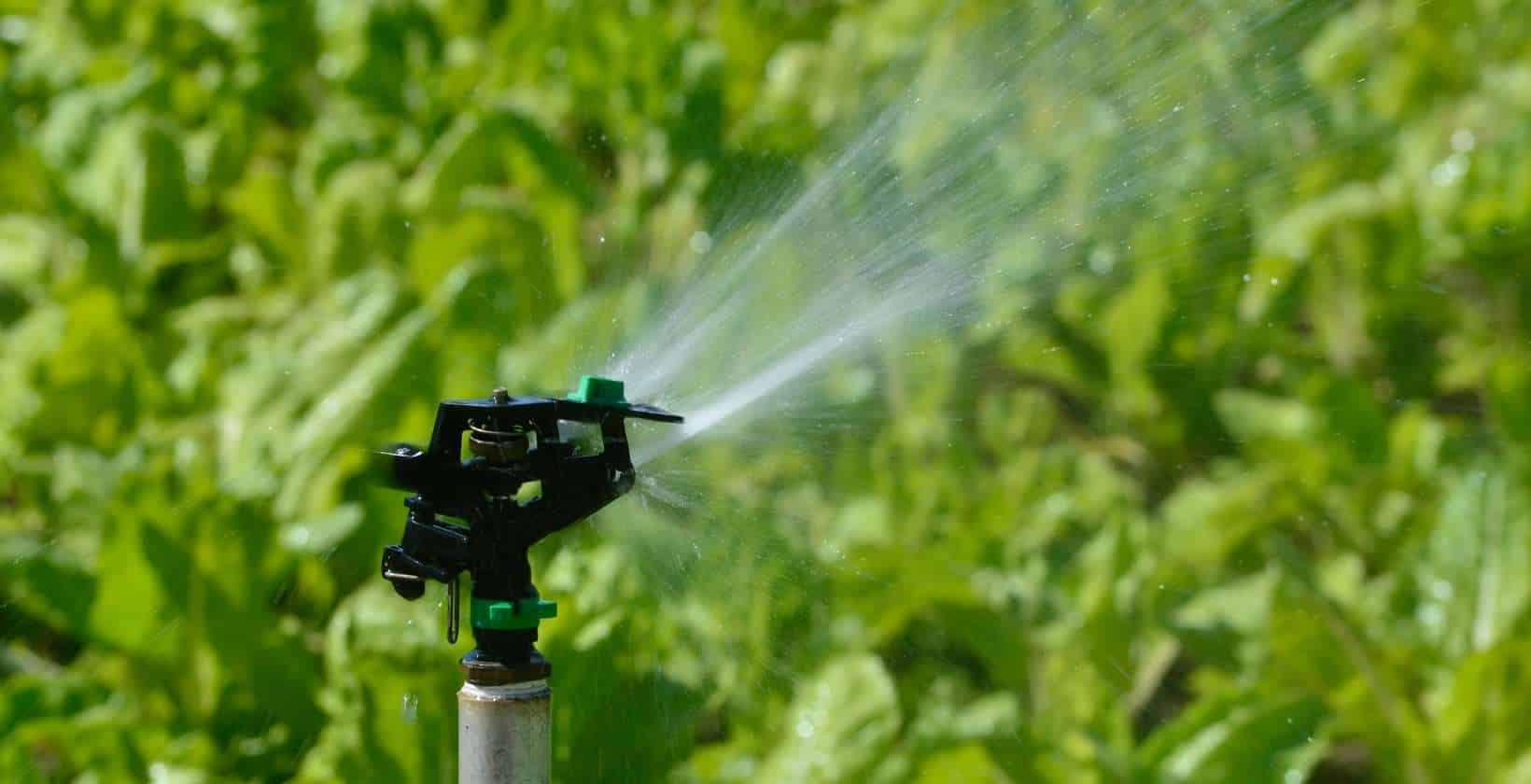 Subsurface irrigation uses ½" – ¾" flex tubing or pipe with the emitters placed into the pipe at the spacing from 4" to upwards of 24". However, the length of the spacing depends on the soil tension and soil type and depth of pipe on installation as well. The regulator valve that helps in reducing or increasing the pressure can be employed according to your desired pressure range. For effective filtering, a filter is installed before the fertigation system and after the pressure regulator to catch any particles with calcium deposits that can most probably clog up the system. For a newbie, it is important to understand that capillary action works the best in this particular irrigation method. When the power button is pressed, and the valve is regulated, water is applied to soils directly under the surface through emitters. 
What are the functions of Subsurface Irrigation?
Along with the usage and steps on how to use the subsurface irrigation device, Edenapp recommends understanding the functions of this method as well to determine if you really need this system for your residential or commercial property. 
Subsurface irrigation eliminates surface water evaporation and reduces the frequent occurrence of weeds and disease while saving water and improving the yield. The subsurface irrigation system has the ability to render these functions since water is applied directly to the root zone of the plants or crops, which saves it from the soil surface where the seeds of weeds germinate after cultivation. 
What are the advantages of using Subsurface Irrigation?
Due to the usage, functions, and excellent way of employing the subsurface irrigation system, this irrigation system still comes with its fair share of advantages and disadvantages. 
Below mentioned points are the advantages of subsurface irrigation.
It helps in conserving water.

This irrigation system enhances the efficiency of water application, especially in a large area. 

Due to the subsurface irrigation system, surface evaporation is reduced. 

This irrigation system eliminates surface infiltration issues. 

With frequent and light irrigation, there is a reduction in disease and weed issues. 
Below mentioned points are the disadvantages of subsurface irrigation.
The lack of better filtering can increase the possibility of clogging.

There is a possibility of the emitters getting blocked or damaged by root hairs.

Repair work is required a lot in case rodents are successful in chewing up the pipes. 

Even organic matter and clay particles in the water can block the emitters.
Who should install Subsurface Irrigation?
Subsurface irrigation prefers permeable root zone soil so that the emitters reach every root under the surface of your lawn. Bear in mind that subsurface irrigation is an irrigation system or method that was majorly employed in agriculture. But, in recent years, it has been adopted by homeowners for planter beds.
If you wish to include this advanced irrigation method in your lawn or crops, Edenapp recommends working with a professional for an efficient process. Contact and engage with our Edeanapp experts for any kind of irrigation or landscaping queries. 
From selecting the right seasonal plants to installing an outdoor kitchen, our landscaping services can do it all for you. Contact us today for a stunning landscape!