Services We Offer in Cambridge, ON
Developing the outdoor spaces into a blissful space is what EDEN expertise on. Deploying creativity and professionalism in creating an impeccable outdoor oasis is our forte. Cambridge being an amalgamation of 4 small towns it carries all the natural, man made and historic jewels with it thus making the city a pretty place to live and visit as well.
Adding on the jewels, we at EDEN provide Landscaping services to enhance the beauty of your yards along with Lawn Care, Yard Work, and Snow Removal in Cambridge. WE take pride in serving the city and whole of the USA past one and a half decades, thus knowing the taste and need of each city.
Trust us with your outdoor spaces, you will never be disappointed.
We handle everything for you!
Services I need this month in Cambridge, ON
December, January, February
Services Recommended : Snow Removal, lawn mowing
With no contracts or seasonal fees, Eden only charges for snow removal when you need it.
March, April, May
Services Recommended : Aeration, Fertilization, Detatching, Leaf Raking, Overseeding, Weed Control, Lawn Mowing
With several lawn mowing packages to choose from, Eden helps eliminate your outdoor chores.
June, July, August
Services Recommended : Lawn Fertilization, Weed Control, Lawn Mowing
We specialize in landscaping services that fit your personal style and the aesthetic of your home.
September, October, November
Services Recommended : Intial Cleanup, Fall cleanup, Leaf cleanup/removal, Weed Control, Shrub maintenance, Mulching, Aeration, Lawn Mowing
Our easy, on-demand services cover all of your outdoor yard maintenance and lawn care.
Successfully Completed Projects in Cambridge, ON
I've been using Eden's snow removal service for a couple of years and couldn't be happier. They are very professional, timely and do great work. Highly recommend it.
These guys are always prompt and professional. The internet sign-up was really user friendly, I can pay online and they let me set up service intervals for exactly what I need. Very happy with my snow removal.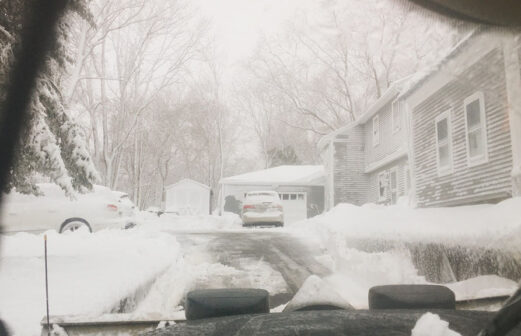 Best snow removal service in Cambridge. I hire them every year during winter. They are very prompt and affordable. Highly recommended.
Cambridge Ontario Snow Removal FAQs
Landscaping FAQs in
Cambridge, ON
We're proud to serve Cambridge, ON
Cambridge is a culturally rich city in southeastern Ontario. With a vibrant community, this city is one of the fastest growing areas in the region of Waterloo where its located. It is home to several historic landmarks, amazing landscapes, cultural attractions and many innovative businesses. Learn more about this unique city below
Make Art in Your Yard with EDEN's Landscape and Lawn Care Services
Residing at the convergence of the Grand River and the Speed River has some eye catching spectacular views. The natural areas and beautiful green spaces is where people like you and me generally enjoy our evenings.
Well, what if we say that these beautiful green spaces can be created as per your ideas right outside your abode? Yes, EDEN will surely make it happen with the help of its skilled team who have been fabricating brilliantly looking outdoor oasis for workplaces and residences. We also take care of the climatic conditions before tending your yards as we are deeply passionate about landscaping. It has always been our motto to deliver harmonious and pleasant spaces for friends, family, business associates and the public to enjoy just within the baby steps distance.
Our lovely city of Cambridge displays 4 distinct seasons in its full glory starting from Spring, Summer, Fall and then all the way to Winter. We make sure that we render our services annually, on-call basis or bi-weekly owing to the climatic conditions and its needs.
As Spring brings freshness, the yard needs to be freshened up too with Aeration and Fertilisation. Dethatching and Leaf Raking is also the demand of the yard in this season. Then when the Summers heat up, weed controls and lawn mowing is provided by us to keep the beauty of your yard intact.
We being the experts in fabricating top-notch quality landscapes in Cambridge, this is truly our playground. Starting from Water Features, Patios, Pergolas, Path Ways, Mulching, Retaining Walls to all kinds of beauty adding attributes is perfectly developed by us. It's during the Fall season that generally landscaping can be initiated. In case you already have a great landscape done at your outdoor space, you can get the leaf cleanup, fall clean up, shrub maintenance and lawn mowing done by us.
So, yes, be it just maintenance or new installation, EDEN is the name you would be looking out for.
Now, when the winter blows over our Cambridge, we also provide Snow Removal services.
Make You Yard Stand Out with EDEN!
Neighborhoods We Service in Cambridge, ON​