Lawn care, landscaping and snow removal in
Cambridge, ON made simple
What our customers are saying about us
Armando Clark
October 28, 2020.
I have had wonderful service this whole year. My lawn is pretty rough to cut through and they do a great job. Very responsive to my emails. Thank you Eden
Dwayne Wilcox
October 14, 2020.
I've had a few different crews and they've all been very good. Even if things aren't perfect, they'll contact you and make things right which I appreciate.
Bunny Riot
September 12, 2020.
Great value for a serviced performed. Very professional and responded quickly to questions I've had.
Samantha Kites
September 4, 2020.
We love the way it 'greens up' the lawn. Thanks Eden!
Hattie Wills
August 29, 2020.
My lawn looks great! They treat your lawn as if it were their own and provide personalized care that suits your needs and budget. I am happy to recommend the Eden team to anyone in need of lawn maintenance.
Charla Tapia
August 14, 2020.
Eden took the time to snipper the entire edge of my front and back yard - I have never seen it looking so good. They did a fantastic job and even swept up my back deck. They are professional, prompt with great customer service. I highly recommend them.
Jonathan Walter
July 16, 2020.
Eden Landscaping did excellent work in my front and back yard as well as a new patio. My house truly has curb appeal now. You will be just as pleased when you choose them to make over your yard too! Thank You Edenapp
Jenifer Winget
July 9, 2020.
I loved all of the Eden's creative ideas that they suggested. I would highly recommend Edenapp's Landscaping to anyone looking for a high quality service at a fair price.
Cathy Walter
July 3, 2020.
We have been using Edenapp for our landscaping, lawn care, and snow removal needs for more than a year. They have provided prompt, thorough, and professional service through the months! I recommend them highly!!
James Nora
June 26, 2020.
The Eden's Lawn Care never disappoints! They have been providing lawn care at my office for year or so. The entirety of the folks are extremely proficient and their tender loving care is top notch. They even go well beyond the ordinary assistance.I would highly recommend them to anyone looking for a quality job!
I've been using Eden's snow removal service for a couple of years and couldn't be happier. They are very professional, timely and do great work. Highly recommend it.
These guys are always prompt and professional. The internet sign-up was really user friendly, I can pay online and they let me set up service intervals for exactly what I need. Very happy with my snow removal.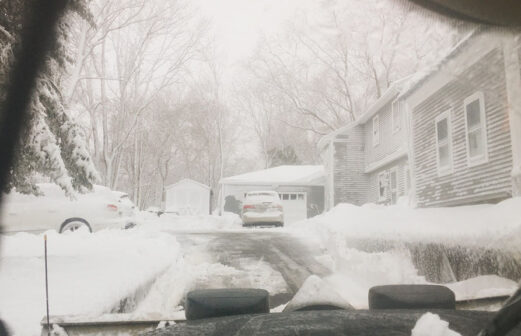 Best snow removal service in Cambridge. I hire them every year during winter. They are very prompt and affordable. Highly recommended.
Eden is a professional lawn care, landscaping, and snow removal company that offers an array of services to enhance the curb appeal of your property. Our services are categorized into four parts that are lawn care, landscaping, yard work, and snow removal services.
Eden's professionals have expertise in creating landscape design from scratch and also maintain your prized lawn and garden with proficient skills. By opting for our grass cut, snow removal services you can reclaim your free time. We have no lengthy contracts or seasonal fees for any of these services.
Don't wait up! Hire our Team of professionals to get all your outdoor work and maintain personal style and the aesthetic of your property.
What can Eden do you for you?
We handle everything for you!
We're proud to serve Cambridge, ON
Cambridge is a culturally rich city in southeastern Ontario. With a vibrant community, this city is one of the fastest growing areas in the region of Waterloo where its located. It is home to several historic landmarks, amazing landscapes, cultural attractions and many innovative businesses. Learn more about this unique city below
Cambridge is a thriving urban city located in the regional municipality of Waterloo, Canada. This flourishing city lies right at the meeting point of the Grand River and the Speed River in southeastern Ontario. Located west-southwest of Toronto, this city is about 90 km (55 mi) from the state capital. Cambridge sits south of Kitchener and north of Waterloo, and together, these three cities make up what is known as the "Tri-Cities." Although the Tri-Cities are all part of the Regional Municipality of Waterloo, each town has its separate municipal government.
The second-largest city in the Regional Municipality of Waterloo, Cambridge, has a sustainable economy and a vibrant population. The city is home to several businesses, as well as arts and cultural centers, including the Cambridge Center of Arts and the Dunfield Theatre. The town of Cambridge nestled in one of the most heavily industrialized areas in the state, and it accounts for the production of several manufactured goods, including automotive parts and pharmaceuticals. Famous for its historic limestone buildings, this fantastic city has many interesting historic landmarks, including the Cambridge Farmer's Market – one of the oldest in the entire country. Cambridge offers a unique mix of cosmopolitan city life with a charming small-town vibe.
Geographically, Cambridge, Ontario, sits on a total land area of approximately 112.86 km2 (43.58 sq mi) and at an elevation of about 329 m (1,079 ft.) above sea level. Established in 1973, Cambridge is a merger of smaller townships that make up its distinct centers – Galt, Preston, Hespeler, and Blair. The area formerly known as Galt covers almost the entire southern region of the city, with Hespeler on its northeastern side, and to the west of Cambridge lies, Preston and Blair. Cambridge bounded by its municipality neighbors, Kitchener to the north and Waterloo to the south.
The city has a humid continental climate under the Köppen climate classification Dfb with an average yearly snowfall of about 48.1 inches. As with most of Canada, Cambridge has a lot of cold days; however, in summer, the city gets slightly warmer than most of its neighboring towns. During the winter season here, the temperatures can drop as low as -10 oC (13.8 oF) in its coldest month with an annual average of 2.1 oC (35.8 oF) and in summer, it can get as high as 26.7 oC (80.1 oF) in its hottest month, with an annual average of 12.5 oC (54.5 oF). Cambridge is located in southwestern Ontario, and as such, it is boasts of having relatively moderate winters with the occasional deep freeze. After a period of heavy snowfall, the city has measures put in place for getting rid of the ice from roads, sidewalks and yards. However, private property owners still have to clear snow from their lawns and driveways. These property owners can either hire a snow removal company, or clear the snow themselves albeit with adequate knowledge of the city's snowplowing rules.
In Cambridge, we are providing more than 20 lawn care experts to give you back your weekend. We have a professional team of lawn care specialists that will help you create greenest lawn in Cambridge. Lawn care treatments differ according to the region and atmosphere. For Cambridge, mid-August is the perfect time to apply fertilizers on your lawn. When the lawn starts growing at a rapid pace, mowing it weekly will be beneficial. But you can reduce the grass cutting frequency up to 15 days once this period over. To control weed growth, organic weed controllers are most beneficial. Mid-April to mid-May is the best time to add a layer of mulch. If you wanted to plant to flowers and perennials to your yard, starting of June is the perfect While planting flowers and perennials make sure you are comfortably outside the probable freeze periods.
Our lawn care specialist will make this assessment and give a yearly lawn care plan for your yard. After setting the yard you can conduct spring clean-up for better appearance. We have array of services that you can opt such as landscape lighting, tree trimming, mulching, shrub pruning, etc.
Our professionals are trained to handle anything that you require. This year, we are offering weekly and bi-weekly grass cutting services. You can switch between these two according to the season. So, don't waste a minute and contact us today to opt best lawn care professionals in Cambridge and enjoy your weekend.
Cambridge Ontario Snow Removal FAQs
Landscaping FAQs in Cambridge, ON
Recommended Services for
Cambridge, ON
Neighborhoods We Service in Cambridge, ON