Lawn care, landscaping and snow removal in
Columbus, OH made simple
Services We Offer in Columbus, OH
Want to enjoy a higher quality of life with a great outdoor oasis? EDEN will help you achieve it by facilitating the best customised design, easy installation and annual services or maintenance.
EDEN has had a great experience in enhancing the landscape uniquely for the past 15 years, so trust us, your yards would be in safe hands. We expertise in Landscaping all round Fall and also Lawn Care, Yard Work in Springs and Summers whereas Snow Removals in Winters.
Any outdoor services in Columbus would be brilliantly taken care of by EDEN. So get the quote from us today!
We handle everything for you!
Services I need this month in Columbus, OH
December, January, February
Services Recommended : Snow Removal, winterizing fertilization, lawn mowing
With no contracts or seasonal fees, Eden only charges for snow removal when you need it.
March, April, May
Services Recommended : Aeration, Fertilization, Detatching, Leaf Raking, Overseeding, Weed Control, Lawn Mowing
With several lawn mowing packages to choose from, Eden helps eliminate your outdoor chores.
June, July, August
Services Recommended : Lawn Fertilization, Weed Control, Lawn Mowing
We specialize in landscaping services that fit your personal style and the aesthetic of your home.
September, October, November
Services Recommended : Initial Cleanup, Fall cleanup, Leaf cleanup/removal, Weed Control, Shrub maintenance, Mulching, Aeration, Lawn Mowing
Our easy, on-demand services cover all of your outdoor yard maintenance and lawn care.
Successfully Completed Projects in Columbus, OH
Eden Team is fantastic! 5 stars because of their customer service and reasonable costs. The quality of work provided was excellent.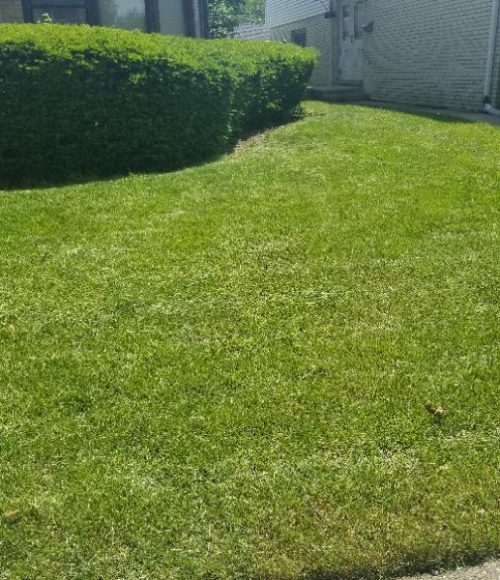 Eden App is the best lawn care service provider! They are very prompt and their work is very detailed! Hiring this company was a great decision!
They worked tirelessly and left the place clean and fresh. The results are very impressive.
Snow removal FAQs for
Columbus, Ohio
Landscaping FAQs in
Columbus, Ohio
Many factors affect the cost of landscaping services, so there is no fixed charge. The company proffers a price after proper evaluation of the site or location. We will be delighted to meet you, evaluate the area, discuss and tender an estimate. Cost evaluation logistics is free.
Plant the right type of grass that is suitable for your soil. Also, consider the amount of time you would have to spend tending to your lawn. Here is what you should do. • Rake and clean the area. • Aerate the lawn sufficiently. • Apply compost manure. • Plant the seeds. • Mow it often. • Irrigate it adequately. • Remove weeds and pests as often as possible. • Monitor the lawn's growth and outlook. Tend to it with care as much as you can.
Here are also the most suitable conditions you can grow healthy lawns in Columbus, OH.
• Climate Type: Humid Subtropical. • Growth Season: Middle August to early October. • Spring Cut Height: 2.5" • Summer Cut Height: 2.5-3" • Fall Cut Height: 2.5" • Best Grass Seed: Tall Fescue or Kentucky Bluegrass • Best Water Pattern: Irrigate every other day from June – August. • Soil Type: Neutral • When to Fertilize: Fall. Fertilize once lightly in Spring to avoid over-growth.
We're proud to serve Columbus, OH
Columbus is the capital city of Ohio. It is famous for its universities, zoo, and football schools. Named after the renowned explorer Chris Columbus, its first inhabitants were known as mound builders because of mounds they built for ceremonial purposes. Located in the central part of Ohio, this physical location has been beneficial because of the presence of railroads, far-reaching highway network, and an international airport. Besides, its famous for the development of the communications, education, aviation, health, manufacturing, business, entertainment, and tourism sectors. Find out more about this exciting city below.
Lawn Care and Lawn Mowing made easy with EDEN at Columbus
The synonym of Cool is Columbus, which we the residents know very well about. This city of ours gives us short but cool winters while long and warm summers, thus making it absolutely necessary to move out of the house.
Now imagine, if your front/back yard becomes the best getaway during summers and falls, how cool would it be right? We will make it happen for you! Fall season is the best to start modifying your outdoor space by initial clean up to fabricate a great landscape. As the leaf removal from the fall clutter is done, shrub maintenance and aeration of the soil will help in nourishing the lawn and plants out there. We will make sure to enhance the complete quality and all-embracing beauty of your property by developing new and authentic landscaping ideas. As summers are long in Columbus, installation of pergolas and water features in your outdoor oasis will undoubtedly raise the beauty of your yard and save you from the heat as well. Mulching, Patios, Sidewalks, Porches are some of the things which will make your space a tad more pretty.
When the Springs arrive, Lawn Mowing, Dethatching and Weed Control becomes a major necessity for your yard. Overseeding will help your landscape nourish. The team EDEN will surely strive to meet all your expectations for landscapes with our focused dedication. Our affordable, top-notch and creative landscape solution for your outdoor space is what EDEN will promptly provide.
Although the winters are short in Columbus, it surely does snow here and when it snows, pathway clearing and yard clearing becomes a great task. But, with EDEN you need not bother about your yards being damped anymore as our Snow Removal and Winterizing services will take care of it.
So, from Winters to Summers and then again from Spring to Fall, EDEN will work all year round catering to your yard needs.
Neighborhoods We Service in Columbus, OH