Lawn care and landscaping in Fort
Myers, FL made simple
Services We Offer in Fort Myers, FL
Discover nature at its best through EDEN's Landscaping Services right here at Fort Myers. Our city, being the fastest growing city of the entire Florida, surely needs a place to relax and take a sip of cool refreshing margarita.
What if we say that we could give you that space and the way you want it right outside your abode? Amazing right? Yes, we at EDEN are capable of creating outdoor oasis as per your views and in-depth customization to suit all your wishes and needs.
Be it long summers or short winters this little piece of nature right outside your home or work place is sure going to be very relaxing. So, contact us now for a new design of the landscape or for maintenance of the old one.
We handle everything for you!
Services I need this month in Fort Myers, FL
December, January, February
Services Recommended : Lawn mowing, weed control
With no contracts or seasonal fees, Eden only charges for snow removal when you need it.
March, April, May
Services Recommended : Lawn mowing, weed control, fertilization, aeration, Dethatching, Overseeding
With several lawn mowing packages to choose from, Eden helps eliminate your outdoor chores.
June, July, August
Services Recommended : Lawn mowing, weed control, water feature installation, irrigation system
We specialize in landscaping services that fit your personal style and the aesthetic of your home.
September, October, November
Services Recommended : Fertilization, Initial Cleanup, Fall cleanup, Leaf cleanup/removal, Weed Control, Shrub maintenance, Mulching, Aeration, Lawn Mowing
Our easy, on-demand services cover all of your outdoor yard maintenance and lawn care.
Successfully Completed Projects in Fort Myers, FL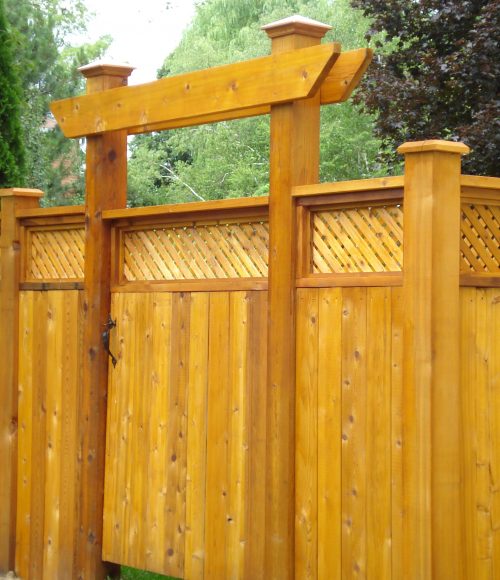 Great to work with, very responsive highly recommended!!!!
They do a great job they are prompt, polite and reasonably priced, Great Work Eden
I've been using this service for a couple of months and couldn't be happier. They are very professional, timely and do great work. Highly recommend it.
Katie Carlson
November 21, 2020.
The Eden crew did a great job! I appreciated all the leaves that were removed! The grass looks amazing too! Thank you Eden
Armando Clark
October 29, 2020.
Our grass had become overgrown and our yard looked terrible due to us being out of town. The guys showed up on our scheduled day and got right to work. By the time they got done, our yard looked terrific! We are so thankful to have found this wonderful company. From now on, they will work on our yard weekly. We can't wait to see how wonderful our yard will look after a few weeks of being taken care of by these guys!
Katty Whills
October 9, 2020.
My experience with Eden has been fantastic. The crew shows up on time and my lawn has never looked better. I don't even have to think about it!
Matt Spruill
September 28, 2020.
Eden's professionals are best at landscaping. Now, I have a beautiful backyard and I can finally let my son play outside on the lawn. Thank you eden!
Rick Carlson
September 4, 2020.
Professional workers that were willing to work all day to ensure the lawn care job was done right and correctly. Very very nice people. Wish the best for this company.
Lucifer George
May 22, 2020.
I loved all of the Eden's creative ideas that they suggested. I would highly recommend Edenapp's Landscaping to anyone looking for a high quality service at a fair price.
Edward B Moore
March 17, 2020.
The service was excellent. They make sure that the service was done right. Great Job!!
Dana C Thomas
March 11, 2020.
This is the 2nd year I have used this company and will continue to use them. They do a great job, way better than I could or would do. Very professional, fair price.
Leah L Whitbeck
March 5, 2020.
Very happy!!!They do a wonderful job. Looking forward to the next project with them!
David Jones
January 23, 2020.
This was my first experience with Eden and it was very positive. The crew arrived on time and did exactly what I asked for. Already started suggesting their services to my family and friends.
Landscaping FAQs for Fort Myers, Fl
Our monthly lawn services include:
• Edging
• Trimming
• Mowing
• Hedging
• Debris picking and removal
• Weed removal
The goal is to provide our patrons with complete services on their lawn. When we complete working on your yard, there will be no other job left to do on it.
Yes, you will. Occasionally, you may see one new happy face replacing a sick worker or one on vacation. However, if everybody is around, you will see the same group of smiling workers every other workday.
I Don't Know The Grass Cutting Ordinances In Fort Myers, Florida
For your delight and digest, here's a link for you to study the Fort Myers grass cutting ordinances. You are encouraged to do so, before contracting any grass cutting company.
Here are the steps you can follow to grow a healthy-looking lawn.
• Clear and clean the designated area
• Aerate the soil
• Apply compost
• Plant the lawn
• Mow often
• Irrigate it adequately
• Remove pests and weed as often as possible.
Also, consider using the information below to guide you while growing grass in Fort Myers, Florida.
• Climate Type: Tropical ( Köppen climate classification ).
• Growth Season: Between April – July.
• Spring Cut Height: 4″ 5 for St. Augustine.
• Summer Cut Height: 4″ 5 for St. Augustine.
• Fall Cut Height: 4″ 5 for St Augustine.
• Best Grass Seed: St. Augustine (Floratam), Bahia.
• Soil Type: Slightly acidic.
• Best Water Pattern: Twice every week and 2″ of water every week.
• When To Fertilize: In any season. But don't fertilize with Nitrogen or Phosphorous containing fertilizer during the rainy season.
We are proud to serve in Fort Myers, FL
Fort Myers is a coastal city in South West Florida. It is also the capital and industrial metropolis of Lee County, which also comprises of Cape Coral. Fort Myers is famous for its numerous beaches, serenity, golf courses, mild winter, historic estates, and hospitality.
Brilliant Landscapes in Fort Myers by EDEN
At EDEN our work is our pride and our work is backed by years of experience, skilled workmanship, trust and unique creativity. The outdoor spaces of offices and homes in Fort Myers have got that aesthetic edge all because of EDEN.
As the summers of Florida are known to be long, hot and intense, a nice green outdoor space beautifying the landscape is the need of Fort Myers as well. And we are here to cater to those needs. Irrespective of the size, budget, or place you are working with, EDEN's proactive and custom valuing team will help you achieve your dream of outdoor space with quality and service under control. Pretty Pergolas, Pleasant Patios, Symphonic Water Features, Robust Retaining Walls, Lovely Layouts and what not are just a few of the 30+ landscaping features we provide to enhance the beauty of your yard. September to November is the best time to design the landscape with initial yard cleanup, weed removal, fertilization and leaf clutter removed. Shrub maintenance and Mulching will add to the beauty of the small green plants in your yards. Timely maintenance of the yard be it scheduled or on-call basis, this is the time to get it done.
Lawn mowing and installation of irrigation systems are required during the high summers that is from June to August to retain the fresh greenery of your yard. Dethatching and Overseeding must be done during thy Springtime which is again taken care of by EDEN.
Why fear of your yard turning into a dry land when EDEN is here.
Neighborhoods We Service in Fort Myers, FL