Lawn care, landscaping and snow removal in
Hamilton, ON made simple
What our customers are saying about us
Armando Clark
October 28, 2020.
I have had wonderful service this whole year. My lawn is pretty rough to cut through and they do a great job. Very responsive to my emails. Thank you Eden
Dwayne Wilcox
October 14, 2020.
I've had a few different crews and they've all been very good. Even if things aren't perfect, they'll contact you and make things right which I appreciate.
Bunny Riot
September 12, 2020.
Great value for a serviced performed. Very professional and responded quickly to questions I've had.
Samantha Kites
September 4, 2020.
We love the way it 'greens up' the lawn. Thanks Eden!
Hattie Wills
August 29, 2020.
My lawn looks great! They treat your lawn as if it were their own and provide personalized care that suits your needs and budget. I am happy to recommend the Eden team to anyone in need of lawn maintenance.
Charla Tapia
August 14, 2020.
Eden took the time to snipper the entire edge of my front and back yard - I have never seen it looking so good. They did a fantastic job and even swept up my back deck. They are professional, prompt with great customer service. I highly recommend them.
Jonathan Walter
July 16, 2020.
Eden Landscaping did excellent work in my front and back yard as well as a new patio. My house truly has curb appeal now. You will be just as pleased when you choose them to make over your yard too! Thank You Edenapp
Jenifer Winget
July 9, 2020.
I loved all of the Eden's creative ideas that they suggested. I would highly recommend Edenapp's Landscaping to anyone looking for a high quality service at a fair price.
Cathy Walter
July 3, 2020.
We have been using Edenapp for our landscaping, lawn care, and snow removal needs for more than a year. They have provided prompt, thorough, and professional service through the months! I recommend them highly!!
James Nora
June 26, 2020.
The Eden's Lawn Care never disappoints! They have been providing lawn care at my office for year or so. The entirety of the folks are extremely proficient and their tender loving care is top notch. They even go well beyond the ordinary assistance.I would highly recommend them to anyone looking for a quality job!
 I Love the look of the yard every time I come home from work. The yard is perfect and clean. The price is really amazing for my size yard too. I will definitely be using Eden next summer too!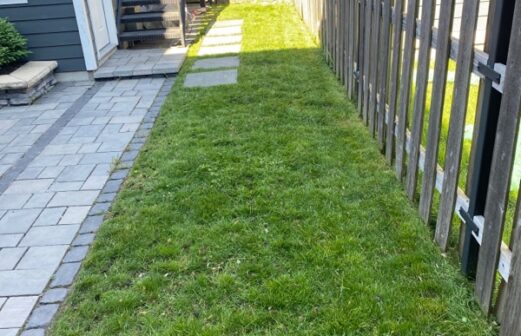 These guys are always prompt and professional. The internet sign-up was really user friendly, I can pay online and they let me set up service intervals for exactly what I need. Very happy with my lawn care.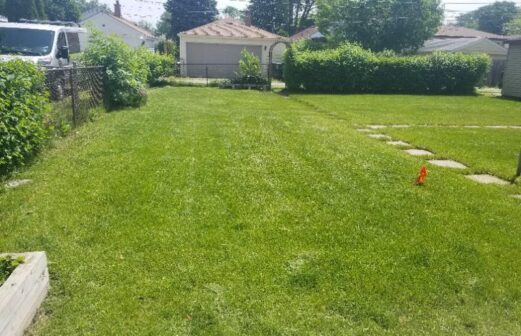 I found an excellent garden keeper in Eden. Even when one of the contractors was not able to mow the lawn, they provided an alternative very promptly. I am very happy with the service I have in my rental property
Eden is a professional lawn care, landscaping, and snow removal company that offers an array of services to enhance the curb appeal of your property. Our services are categorized into four parts that are lawn care, landscaping, yard work, and snow removal services.
Eden's professionals have expertise in creating landscape design from scratch and also maintain your prized lawn and garden with proficient skills. By opting for our grass cut, snow removal services you can reclaim your free time. We have no lengthy contracts or seasonal fees for any of these services.
Don't wait up! Hire our Team of professionals to get all your outdoor work and maintain personal style and the aesthetic of your property.
What can Eden do you for you?
We handle everything for you!
We're proud to serve Hamilton, ON
The city of Hamilton, formed from the joining of several smaller towns in 2001, is a special place. The "Steeltown," as it is fondly nicknamed, is not only known as the home of the largest botanical garden in the country, it is also home to over 130 waterfalls. Learn more about this amazing water-filled paradise below.
Hamilton, a port city in southern Ontario, is a fascinating place. This industrial powerhouse sits in the heart of the Golden Horseshoe, towards the western end of Niagara Peninsula and the west of Lake Ontario. Located southwest of Toronto, the city is about 58 km (36 mi) from the state capital, Toronto, with which it forms the Greater Toronto and Hamilton Area (GTHA). Hamilton is divided into two parts by the Niagara Escarpment, which runs through the city, with its downtown area on the south shore being its more extensive and more active side. Sitting on the shores of Lake Ontario, Hamilton is a center of activities. The city has an extensive waterfront, which plays a role in the high level of industrialization in the city. Famous for its economic diversity, this city is the third-largest metropolitan area and the fifth most populous city in Ontario. From industries to arts, culture, and entertainment, Hamilton is an epicenter of southern creativity. There are museums including the amazing Canadian Warplane Heritage Museum, art galleries like the Art Gallery of Hamilton, themed bars, world-class educational centers like McMaster University and Redeemer University College, and plenty of green outdoor space too. This city plays host to over 100 cascades and waterfalls for outdoor lovers to experience and several parks like the African Lion Safari Park and the Royal Botanical Gardens too. It is a fantastic mid-sized city in Ontario.
The geography of Hamilton, Ontario, spans over an area of 1,138.11 km2 (439.43 sq mi), which includes about 21 km2 (8 sq mi) of water and 1.117.11 km2 (431.32 sq mi) of substantial land area. Sitting extremely west of Lake Ontario, this city is bounded to its south and west by American state, Michigan, and to its southeast lies another American state, New York. The province of Quebec sits beyond the eastern border of the city, while its main physical feature – Hamilton Harbor marks its northern border. Another physical characteristic of the city, the Niagara Escarpment, goes through the middle of the town, giving it its unique bisecting into two parts.
Hamilton has a distinctive climatic classification. This city has a humid continental climate, which shows different changes in weather conditions. The unique thing about the city's environment is that under the Köppen classification, it falls on the Dfb/Dfa border. The particular zone classification is a result of Hamilton's location on the southwestern area of the Lake and the slope, which divides the city's lower and upper parts. While the lower part of the metropolis (eastward towards Niagara Falls) is under the Dfa climate zone with an average high temperature of 22 °C (71.6 °F), the upper part of the city is under the Dfb climate zone. The climatic conditions here are fair compared with other parts of the country. Hamilton gets up to 46.5 inches of snow on average annually. Nevertheless, snow and ice are not allowed to accumulate in the city as there are snow removal laws which stipulate when and how snow should be cleared. You can read more on these laws here or hire a snow removal company to handle your ice clearing.
We are providing over 15 lawn care professional at Hamilton to make your lawn greener. Our experts are pro at creating a lush and green lawn that will enhance the beauty of your landscape. Starting of May is the best time to start lawn fertilization in Hamilton. Also, yin the September you can have a second round of fertilization for better grass growth. Once the grass start growing, conduct a lawn mowing schedule weekly during growing period. After August, reduce the mowing frequency and schedule lawn mowing once in 12 days. Organic weed control methods are the best way to get rid of crab grass. In the mid of April, apply a layer of mulch to restrict weed growth. After this period, weeds grow rapidly and become difficult to control. Planting perennials can be done the in the month of May and June after ground has thawed. While planting perennials, ensure you are completely out of the freeze periods. Our professional's team is all set to give your weekend back to you. By assisting you a complete lawn care schedule, they will create thicker and greener lawn for you. Along with the lawn care, we offer several services such as landscape lighting, mulching, pruning, etc. After setting the budget, you will receive custom package of different services. So, contact us today to make your lawn and landscape look better.
Snow Removal FAQs for Hamilton, Ontario
Landscaping FAQs in Hamilton, Ontario
Recommended Services for
Hamilton, ON
Neighborhoods We Service in Hamilton, ON