Lawn care, landscaping and snow removal in
Hamilton, ON made simple
Services We Offer in Hamilton, ON
To build innovative, classic and eye-catching landscapes all over Hamilton has always been the dream of EDEN, the experts in landscaping. Hamilton has an extensive waterfront all thanks to being situated on the shores of Lake Ontario. This has made our city the most beautiful sight.
EDEN strives in adding a little more prettiness to our city by creating unique landscapes for your offices and residences as well. At EDEN, there is no task or project that we do not cater to, all thanks to our skilled workers,whether you are looking out for just the maintenance of your lawns, yard work or an altogether new landscape designing and feature installations, our team will get it done for you.
We handle everything for you!
Services I need this month in Hamilton, ON
December, January, February
Services Recommended : Snow Removal, lawn mowing
With no contracts or seasonal fees, Eden only charges for snow removal when you need it.
March, April, May
Services Recommended : Aeration, Fertilization, Detatching, Leaf Raking, Overseeding, Weed Control, Lawn Mowing
With several lawn mowing packages to choose from, Eden helps eliminate your outdoor chores.
June, July, August
Services Recommended : Lawn Fertilization, Weed Control, Lawn Mowing
We specialize in landscaping services that fit your personal style and the aesthetic of your home.
September, October, November
Services Recommended : Initial Cleanup, Fall cleanup, Leaf cleanup/removal, Weed Control, Shrub maintenance, Mulching, Aeration, Lawn Mowing
Our easy, on-demand services cover all of your outdoor yard maintenance and lawn care.
Successfully Completed Projects in Hamilton, ON
 I Love the look of the yard every time I come home from work. The yard is perfect and clean. The price is really amazing for my size yard too. I will definitely be using Eden next summer too!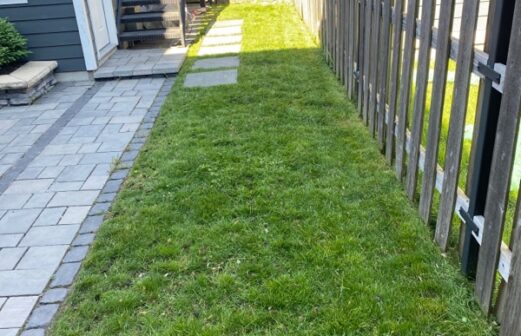 These guys are always prompt and professional. The internet sign-up was really user friendly, I can pay online and they let me set up service intervals for exactly what I need. Very happy with my lawn care.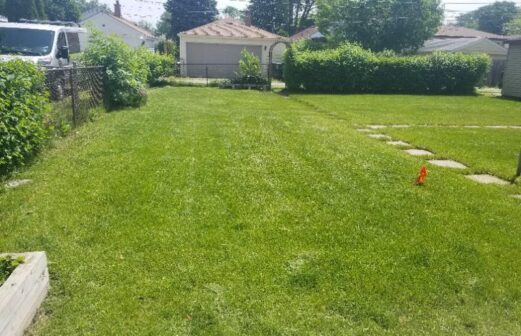 I found an excellent garden keeper in Eden. Even when one of the contractors was not able to mow the lawn, they provided an alternative very promptly. I am very happy with the service I have in my rental property
Snow Removal FAQs for
Hamilton, Ontario
Landscaping FAQs in
Hamilton, Ontario
We are proud to serve in Hamilton, ON
The city of Hamilton, formed from the joining of several smaller towns in 2001, is a special place. The "Steeltown," as it is fondly nicknamed, is not only known as the home of the largest botanical garden in the country, it is also home to over 130 waterfalls. Learn more about this amazing water-filled paradise below.
Lawn Care to Snow Removal All At Your Fingertips with EDEN
Hamilton as we all know has warm summers till the heat wave blows in making it much more intense. That is exactly when a nice little patio with all greenery around is needed to enjoy a piece of nature right there in your yard. Through our landscaping service we make this happen for you. It's during this peak summer season when your yard would require proper care by lawn fertilization, controlling the weed and lawn mowing as well.
As the springs in our city are short yet beautiful, we need to pay complete attention towards lawn care by doing proper aeration, fertilization of the soil, dethatching and taking care of overseeding as well.
It's when the Fall arrives to enhance the beauty of dear pretty Hamilton is when the actual landscaping task needs to be done. Since Fall stays for long, there is plenty of time and equal work as well when landscaping is on our minds. Complete fall cleanup must be the first priority before designing or maintaining the landscape as the leaf clutter would have caused a rucksack in the yard. Then comes the aesthetic part of the yard. What results in a perfect outdoor environment for your office or residence is our procedure of carefully analyzing the site, selecting the finest materials and then implementing them perfectly to create mast pieces with well trained craftsmen.
When the winter comes down on Hamilton with its full glory, that is when utmost care of your outdoor space is required as the thick white coat of snow might hamper the beauty of your landscape and is also capable of crushing the tiny shrubs. EDEN's snow removal services will come handy during this time. You can either opt for annual services, or call as and when required or maybe even make it automated where the EDEN's snow removal team will arrive at your doorstep if the snowfall is 5 centimeters or 2 inches thick.
Hamilton's yards are in safe hands when EDEN is the caretaker! So, get a free quote today.
Neighborhoods We Service in Hamilton, ON