Lawn care and landscaping in
Fort Lauderdale, FL made simple
Services We Offer in Fort Lauderdale, FL
A city filled with beaches and a city known for its outdoor space is none other than our very own Fort Lauderdale. Our city is made to chill around in the green spaces available or take a nice cool dip in the water. We at EDEN create outdoor greens with an amazing aesthetic value right in your backyard so that you have a piece of nature personalized all for yourself.
Summers being very long and hot in Fort Lauderdale, a nice soothing landscape with all kinds of water features will surely reduce the heat. In winters which are generally short here, a nice little fireplace and warm lightings will ensure a great party place.
Summer or Winter it matters not, when EDEN takes care of your yard.
We handle everything for you!
Services I need this month in Fort Lauderdale, FL
December, January, February
Services Recommended : Lawn mowing, weed control
With no contracts or seasonal fees, Eden only charges for snow removal when you need it.
March, April, May
Services Recommended : Lawn mowing, weed control, fertilization, aeration, top design
With several lawn mowing packages to choose from, Eden helps eliminate your outdoor chores.
June, July, August
Services Recommended : lawn mowing, weed control, water feature installation, irrigation system
We specialize in landscaping services that fit your personal style and the aesthetic of your home.
September, October, November
Services Recommended : Fertilization, Intial Cleanup, Fall cleanup, Leaf cleanup/removal, Weed Control, Shrub maintenance, Mulching, Aeration, Lawn Mowing
Our easy, on-demand services cover all of your outdoor yard maintenance and lawn care.
Successfully Completed Projects in Fort Lauderdale, FL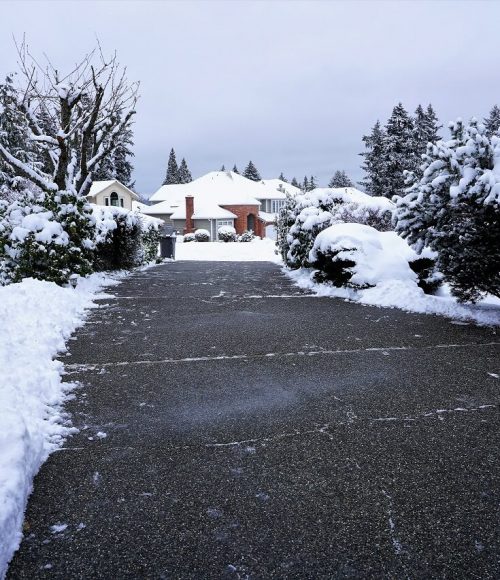 Eden landscaping and snow removal has been great. Fair pricing, quick response to questions, and does what I had hoped for. Lawn looks great.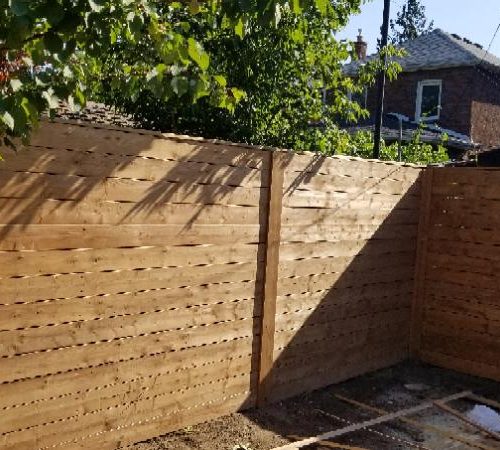 I just wanted to let you know what a fantastic job the men did. It is absolutely fabulous. It's the envy of the neighborhood. I have told everyone about it and they cannot believe how cost-effective the wall was. So please, please pass along my message to your crews on an outstanding job.
Eden Landscape Services' team made a brilliant showing of recreating an unattractive piece of my yard. What used to be a blemish is currently an enticing porch that we will utilize throughout the entire summer.
Landscaping FAQs for Fort Lauderdale, Florida
Although you can give your lawn self-care, it is advisable to take advantage of lawn care services to keep your lawn in the best condition possible. Lawn care service companies have professionals that know the perfect way to provide proper lawn care, giving you a well-maintained and healthy lawn. You can save time and money by getting an excellent lawn care service to provide you with a great looking yard that you can always show off.
There is usually no fixed cost for lawn care services in Fort Lauderdale. The cost of service rendered to you depends on several factors which are determined after the evaluation of your lawn. To get charge for a particular service, all you have to do is book a visit with a good lawn service company and get an estimate.
The city of Fort Lauderdale has different districts according to its zoning code. These districts include Residential zoning districts; Business districts; Industrial districts, X-Exclusive Use districts, Commerce Center districts, Central Beach district, and Regional Activity Center districts. Other districts include Port Everglades Development districts, Historic Preservation district, and Sailboat Bend historic district – check out the full list of Fort Lauderdale Zoning Code here.
These districts do not have different grass cutting laws as there is a city code of ordinance regulating landscaping. Check it out here: Fort Lauderdale Code of Ordinance.
More so, here are the soil and climate conditions required for a healthy lawn in Fort Lauderdale, FL
• Climate type: Tropical
• Growth season: April to September
• Spring cut height: 1.5ʺ
• Summer cut height: 1.5 – 2.5ʺ
• Fall Cut Height: 1.5ʺ
• Best Brass Seed: Zoysia Grass
• Best Water pattern: Regularly in dry months
• Soil Type: Neutral pH
• When to fertilize: Mid Spring and Fall
We're proud to serve Fort Lauderdale, FL
Fort Lauderdale is an exceptional city sitting on the southeastern coast of Florida. A significant tourism city, Fort Lauderdale offers a unique mix of excellent quality of life and a vibrant business environment. It has all the features of a beautiful tourist hub – from rich natural beauty to its cultural landmarks, entertainment, and recreational attractions. Blessed with a sunny semi-tropical climate, check out some more amazing details about Fort Lauderdale below.
Lovely Landscaping and Detailed Lawn Care Services for Fort Lauderdale Weather
We being natives in landscaping and lawn care for more than 15 years, we have nailed it to the perfection. You can expect your dream being a reality right in your yard with EDEN. When it comes to inner peace, living in a beautiful space is important, and living in a healthier beautiful space is a necessity which EDEN strives to give.
As we are blessed with the brightness of the sun and clearness of the sky almost all year long, developing a beautiful landscape becomes easier. It's debatable on how a professional and a space owner can transform the same space into a different dwelling, but what's not dubious is the fact that a pro knows what suits that space the best. Our skilled workmanship will prove this right to you as they play with multitudes of designs in pergolas, patios, water features, cobbled pathways, retaining walls and all kinds of auditions that will enhance the beauty of your outdoor oasis. Creating an outdoor space is not like interior or exterior designing, in fact it's a lot more than that. It's a combination of science and art to have a brilliant display of man made creation. Complete soil fertilization with lawn cleanup and aeration needs to be done while landscaping. While there are a lot of companies providing great landscaping services in Fort Lauderdale, not everyone can create a good balance of form and function, still making it look stunning on the property.
All through the summer, yard work is the key with installation of irrigation systems and lawn mowing. When the new buds start blooming all across the Fort Lauderdale area, top dressing of the lawn would be done by EDEN and is opted for spring services.
Be it residential or commercial, be it winter or summer, be it on call basis or annual service, EDEN will never disappoint you with your yards.
Neighborhoods We Service in Fort Lauderdale, FL