What our customers are saying about us
Pamela Wolowitz
October 9, 2020.
Always on time, and very responsive about any schedule changes on either their end or mine. Lawn always looks good, and I appreciate them taking care of it for me.
Matt Spruill
September 29, 2020.
Very timely and efficient. They do a nice job and are reasonably priced. Eden's landscaping services are the best in Toronto. I would definitely work with them again.
Antionette Rabago
August 12, 2020.
I would just like to say a GREAT WORK Eden for the work they did in creating my patio this fall. They were very helpful and knowledgeable in helping me design it and did a BEAUTIFUL job of executing it. I have wanted a patio for years, and I am so happy with the results. It's gorgeous!!!
Matthew Alvarez
August 7, 2020.
The project was on schedule as promised. The work was very professional and the interface with the owner was pleasant and responsive. To date the project has met my expectations. Eden landscaping service are professional, considerate, polite, and definitely have a considerably superior work ethic.
John Caster
July 31, 2020.
It was amazing watching them maneuver that skid steer. Eden was prompt, friendly, hardworking, and professional young men. Extremely pleased with the job and Highly recommend!
Gima Weild
July 23, 2020.
Found an excellent garden keeper in Eden. Even when one of the contractor was not able to mow the lawn, they provided an alternative very promptly. I am very happy with the service I have in my rental property
What a transformation, from crabgrass and weeds to a beautiful lawn. They are dependable and provide excellent service.
Shane Wringler
July 9, 2020.
Amazing job! No excuses, just thorough professionalism is what you can expect from Eden app. Finally found landscaping and lawn care providers I can count on!
This team came right out and did one of the most impressive jobs Ive ever seen. Not only does my Lawn look good they went out if there way to pick up the palms in my lawn as well as bring my trash cans up. Thank you Eden and team!
Paul Kornatz
June 27, 2020.
I work in landscaping, have owned and operated since 2011. From maintenance to Construction I have overseen many projects to fruition. But I don't always have time to meet requirements, I don't always have the available personnel. A contractor friend of mine introduced me to Eden and ever since then, I don't have issues filling short-term requirements that I can't meet and all of my customers are much more satisfied since they are able to get their work done without having to adhere to my busy schedule. I used to lose jobs and customers because of time restraints but with Eden, I am able to maintain my relationships by having an extra option to meet time requirements. Whether you are a homeowner or a contractor, this is a great way to get the job done both sooner and better. Highly recommend, especially for homeowners looking for efficiency and quality.
Some Of Our Yard Work Projects
Last year my friend recommended Eden, to clear my driveway. I am quite satisfied with their snow removal services. Professionals were prompt with great customer service. Strongly recommend!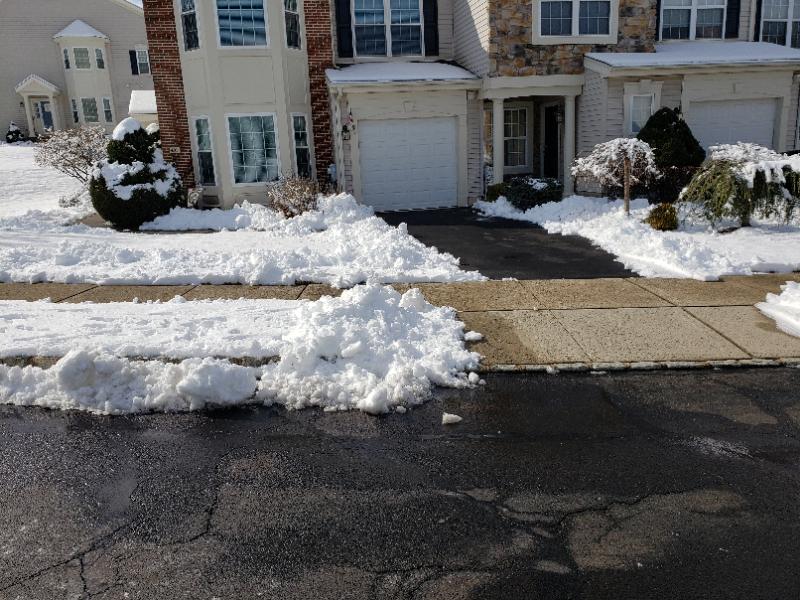 Excellent snow removal services at affordable rate. Just called them once and they were all set to clear my driveway and pathway. Extremely pleased with the service. Highly recommend!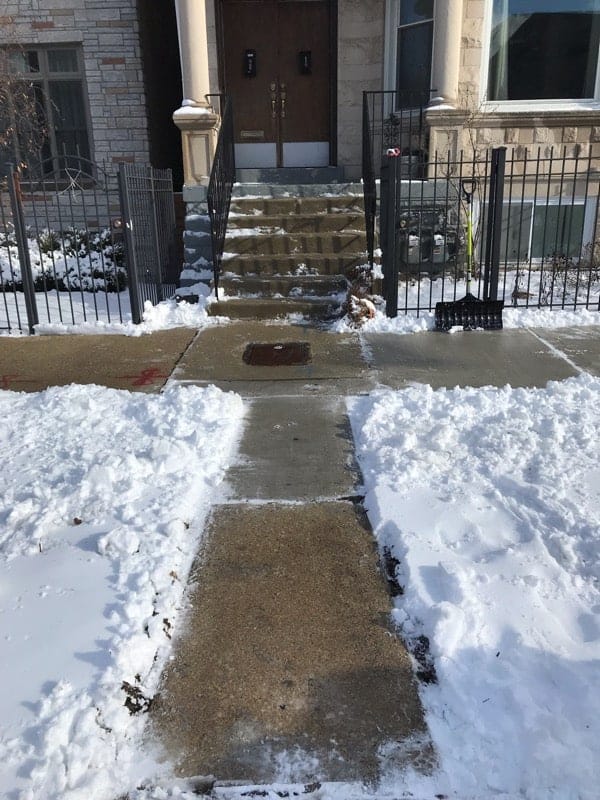 Eden's snow removal service has been great. Fair pricing, quick response to questions, and excellent work. Extremely pleased with the job! Recommend them highly!!
Eden Snow Removal Services
With no contracts or seasonal fees, Eden only chargesfor snow removal when you need it.
A one-time snow plow or snow shoveling can be ordered through our online site or mobile app. This is an on-demand service that is paid per visit.
Upon 5 centimeters or 2 inches of accumulated snowfall, a preassigned Eden contractor will automatically be sent out to service your home.
Customers ordering snow plowing or snow shoveling services have the option of adding on front door walkway, stairs and front landing, side door walkway, city sidewalk snow removal services, which are provided at a set price.
Why You Should Hire Professionals For Snow Removal Services?
The snow looks beautiful, but it causes stress and headaches when it comes to its removal. Removing snow without professional help can cause minor and major accidents and form injury. Also, for homeowners, it becomes a tedious job to get rid of the entire snow around their home. Therefore, hiring professional snow removal services is the best option for your personal and commercial properties. Our Team uses advanced and effective equipment to expedite the snow removal process. Whether it be a record snowfall or just the usual one that you get yearly, Eden's experts are pro at dealing with any snowfall event. 
Hire our expert Snow Removal Services to experience an efficient and affordable deal. We are just a call or click away!
What can Eden do you for you?