What our customers are saying about us
Katie Carlson
November 21, 2020.
The Eden crew did a great job! I appreciated all the leaves that were removed! The grass looks amazing too! Thank you Eden
Armando Clark
October 29, 2020.
Our grass had become overgrown and our yard looked terrible due to us being out of town. The guys showed up on our scheduled day and got right to work. By the time they got done, our yard looked terrific! We are so thankful to have found this wonderful company. From now on, they will work on our yard weekly. We can't wait to see how wonderful our yard will look after a few weeks of being taken care of by these guys!
Katty Whills
October 9, 2020.
My experience with Eden has been fantastic. The crew shows up on time and my lawn has never looked better. I don't even have to think about it!
Matt Spruill
September 28, 2020.
Eden's professionals are best at landscaping. Now, I have a beautiful backyard and I can finally let my son play outside on the lawn. Thank you eden!
Rick Carlson
September 4, 2020.
Professional workers that were willing to work all day to ensure the lawn care job was done right and correctly. Very very nice people. Wish the best for this company.
Lucifer George
May 22, 2020.
I loved all of the Eden's creative ideas that they suggested. I would highly recommend Edenapp's Landscaping to anyone looking for a high quality service at a fair price.
Edward B Moore
March 17, 2020.
The service was excellent. They make sure that the service was done right. Great Job!!
Dana C Thomas
March 11, 2020.
This is the 2nd year I have used this company and will continue to use them. They do a great job, way better than I could or would do. Very professional, fair price.
Leah L Whitbeck
March 5, 2020.
Very happy!!!They do a wonderful job. Looking forward to the next project with them!
David Jones
January 23, 2020.
This was my first experience with Eden and it was very positive. The crew arrived on time and did exactly what I asked for. Already started suggesting their services to my family and friends.
Some Of Our Snow Removal Projects
Last year my friend recommended Eden, to clear my driveway. I am quite satisfied with their snow removal services. Professionals were prompt with great customer service. Strongly recommend!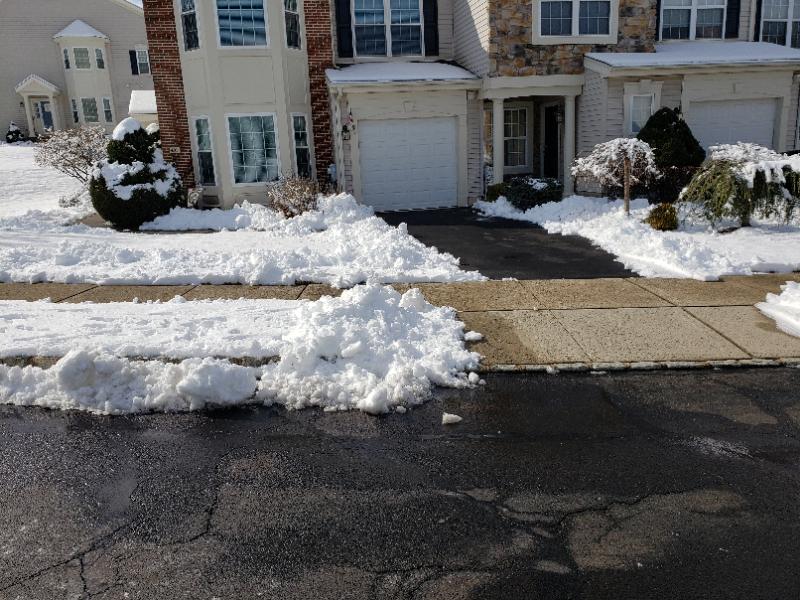 Excellent snow removal services at affordable rate. Just called them once and they were all set to clear my driveway and pathway. Extremely pleased with the service. Highly recommend!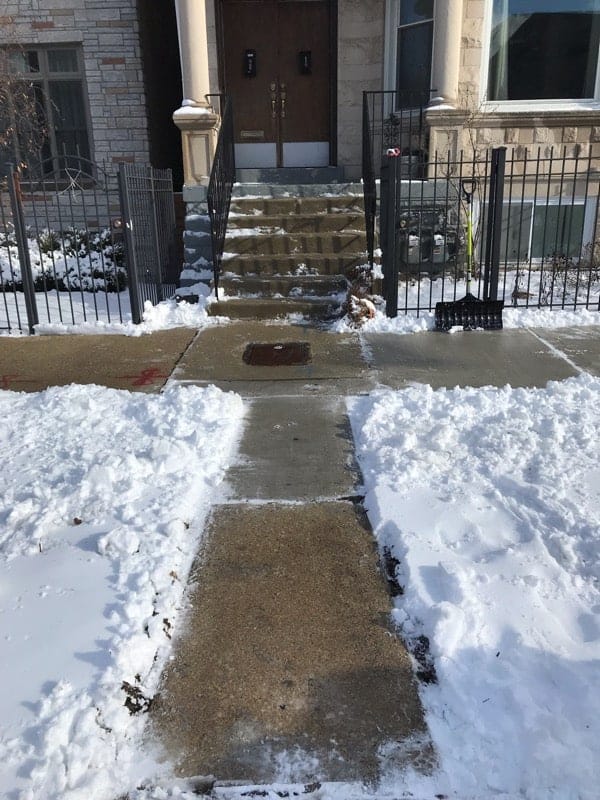 Eden's snow removal service has been great. Fair pricing, quick response to questions, and excellent work. Extremely pleased with the job! Recommend them highly!!
Eden Snow Removal Services
With no contracts or seasonal fees, Eden only charges for snow removal when you need it.
A one-time snow plow or snow shoveling can be ordered through our online site or mobile app. This is an on-demand service that is paid per visit.
Upon 5 centimeters or 2 inches of accumulated snowfall, a preassigned Eden contractor will automatically be sent out to service your home.
Customers ordering snow plowing or snow shoveling services have the option of adding on front door walkway, stairs and front landing, side door walkway, city sidewalk snow removal services, which are provided at a set price.
Cities Where Eden Provides Snow Removal Services
Why You Should Hire Professionals For Snow Removal Services?
The snow looks beautiful, but it causes stress and headaches when it comes to its removal. Removing snow without professional help can cause minor and major accidents and form injury. Also, for homeowners, it becomes a tedious job to get rid of the entire snow around their home. Therefore, hiring professional snow removal services is the best option for your personal and commercial properties. Our Team uses advanced and effective equipment to expedite the snow removal process. Whether it be a record snowfall or just the usual one that you get yearly, Eden's experts are pro at dealing with any snowfall event. 
Hire our expert Snow Removal Services to experience an efficient and affordable deal. We are just a call or click away!
What can Eden do for you?