What our customers are saying about us
Katie Carlson
November 21, 2020.
The Eden crew did a great job! I appreciated all the leaves that were removed! The grass looks amazing too! Thank you Eden
Armando Clark
October 29, 2020.
Our grass had become overgrown and our yard looked terrible due to us being out of town. The guys showed up on our scheduled day and got right to work. By the time they got done, our yard looked terrific! We are so thankful to have found this wonderful company. From now on, they will work on our yard weekly. We can't wait to see how wonderful our yard will look after a few weeks of being taken care of by these guys!
Katty Whills
October 9, 2020.
My experience with Eden has been fantastic. The crew shows up on time and my lawn has never looked better. I don't even have to think about it!
Matt Spruill
September 28, 2020.
Eden's professionals are best at landscaping. Now, I have a beautiful backyard and I can finally let my son play outside on the lawn. Thank you eden!
Rick Carlson
September 4, 2020.
Professional workers that were willing to work all day to ensure the lawn care job was done right and correctly. Very very nice people. Wish the best for this company.
Lucifer George
May 22, 2020.
I loved all of the Eden's creative ideas that they suggested. I would highly recommend Edenapp's Landscaping to anyone looking for a high quality service at a fair price.
Edward B Moore
March 17, 2020.
The service was excellent. They make sure that the service was done right. Great Job!!
Dana C Thomas
March 11, 2020.
This is the 2nd year I have used this company and will continue to use them. They do a great job, way better than I could or would do. Very professional, fair price.
Leah L Whitbeck
March 5, 2020.
Very happy!!!They do a wonderful job. Looking forward to the next project with them!
David Jones
January 23, 2020.
This was my first experience with Eden and it was very positive. The crew arrived on time and did exactly what I asked for. Already started suggesting their services to my family and friends.
Some Of Our Yard Work Projects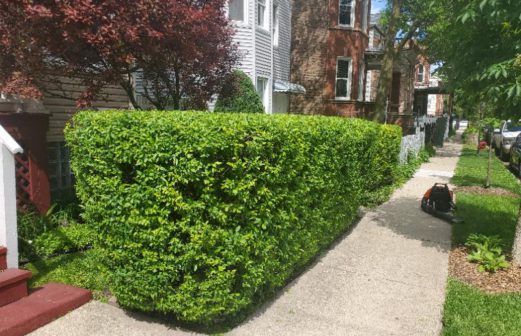 Very happy with the yard work and design. Eden's professionals gave us fruitful suggestions. We truly value their constant work. If we decide on any more changes, Eden will be our first choice.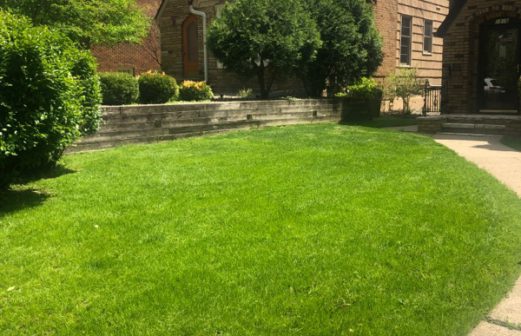 Eden's yard work services stayed within budget. They have created an amazing lawn edging and gave beautiful appearance to my yard. Extremely pleased with their job.
We hired eden last year to do some yard work in our exterior. They were very clean, courteous, and very proficient at their work. Highly recommend!
Different steps involved in fall clean-up
Fallen leaves should be removed from your lawn and surrounding areas regularly. This leaf removal can be done by raking and bagging or using leaf blowers to gather the leaves into a compost pile. However, some leaves can be left behind as leaf litter. Leaf litter add to and help build the organic matter in the soil, which will be beneficial to your lawn in the long run.
Weeding, Aeration and Dethatching
For turfs, the best time to aerate and dethatch is early fall. Aeration helps air, water and nutrients reach the grassroots easier and dethatching helps to avoid the build-up of brown, dead grasses beneath your lawn. Both processes are essential parts of fall clean-up as they help put your yard in the best state to handle the coming winter.
Make sure all weeds are removed from your lawn and mowing should be done at a height no less than 3".
Although grasses appear to grow slower in colder weather conditions that come with fall, their roots continue to develop normally. As such, fall is the perfect time to fertilize as it will provide the turf with those extra nutrients needed to survive the long winter period. Fall offers you a great time to overseed your lawn. Overseeding helps cover up any empty patch in your yard and gives you a thick, lush lawn for the next season.
If you have a garden or vegetable bed, then this is the best time to clean it. Look out for weeds, as well as the diseased and pest-infested plants in your bed and remove them. You should also fertilize your garden bed or add compost if you have enough.
During fall clean-up, do not forget to clean out your gutters and drainages too. Fall leaves can form ice dams when the snow starts and block channels also. It's best to clear the leaves by raking or using leaf blowers.
It's best to shape and prune hedges and shrubs one last time in fall to give it neat look for winter and avoid snow and ice damage. All deadwood and pest-infested branches should be removed entirely.
What do you do with all the cleaned out fall leaves? Simple! Make compost! Adding the leftover leaves to your [homemade compost](http://eartheasy.com/grow_compost.html) pile is the most efficient way to get rid of them and effectively turn them into plant food eventually. Ensure that diseased leaves and plant parts are not added to your compost too.
Get your tools ready for winter
Late fall is the best time to prepare your landscaping tools and machinery for winter. After all the cleaning is done, it is the best time to clean out the tools, oil the parts that need oiling and store them away for winter. If you have a mower, make sure you drain out the fuel too.
Let the Professionals handle your Fall Clean-up
Fall clean-up is an integral part of making your landscape have a healthy spring and survive the long winter months. Leaving your fall clean-up for the professionals to handle will pay you on the long run with a healthy and beautiful yard.
At Eden, we are committed to giving you the best landscaping services, including expertly done fall clean-up. Call us today to give your lawn that professional touch and keep your yard looking healthy and lush all year round.
What can Eden do for you?