What our customers are saying about us
Some Of Our Yard Work Projects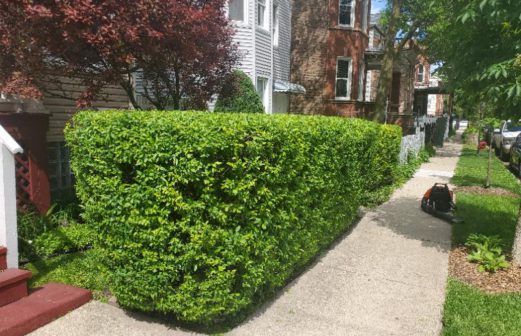 Very happy with the yard work and design. Eden's professionals gave us fruitful suggestions. We truly value their constant work. If we decide on any more changes, Eden will be our first choice.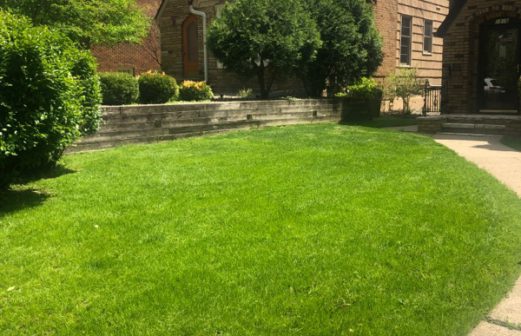 Eden's yard work services stayed within budget. They have created an amazing lawn edging and gave beautiful appearance to my yard. Extremely pleased with their job.
We hired eden last year to do some yard work in our exterior. They were very clean, courteous, and very proficient at their work. Highly recommend!
Different steps involved in fall clean-up
Removal of UP TO 5 CYD of leaves
One of the primary tasks of Fall Clean-Up is leaf removal. Leaves may seem harmless as they blanket your lawn, but they can have a significant impact on your landscape's health. When left unattended, they can smother your grass, leading to mold and disease. Moreover, they create a breeding ground for pests and make your property less inviting.
We offer the removal of up to 5 cubic yards (CYD) of leaves. This ensures that your lawn is free from the potentially harmful effects of excessive leaf buildup. However, it's essential to note that if there are more leaves remaining on your property, additional removal can be bid upon.
Pruning of all ornamental grass in flower beds
Pruning ornamental grass in your flower beds is a crucial aspect of preparing your landscape for the colder months. This is a separate task from trimming shrubs, bushes, or hedges. Ornamental grasses, when pruned correctly, can add elegance and structure to your garden. It not only enhances your landscape's aesthetic appeal but also encourages healthy growth in the upcoming spring. 
Removal of all dead flowers/annuals & weeds in all beds
Fall is the perfect time to perform some essential bed maintenance. It includes the removal of all dead flowers, annuals, and weeds from your beds. Clearing out these remnants of summer ensures a clean slate for the next growing season. It also helps prevent the growth of invasive species and reduces the risk of diseases that can overwinter in decaying plant material.
Removal of all natural and unnatural debris in yard and beds
A clutter-free yard is not only aesthetically pleasing but also safer for your family and guests. It involves the removal of all natural and unnatural debris from both your yard and beds. This includes sticks, branches, and other clutter that can accumulate over time. Removing such debris not only enhances the beauty of your property but also minimizes tripping hazards and reduces the risk of damage to your lawn and garden. 
Let the Professionals handle your Fall Clean-up
Fall clean-up is an integral part of making your landscape have a healthy spring and survive the long winter months. Leaving your fall clean-up for the professionals to handle will pay you on the long run with a healthy and beautiful yard.
At Eden, we are committed to giving you the best landscaping services, including expertly done fall clean-up. Call us today to give your lawn that professional touch and keep your yard looking healthy and lush all year round.
What can Eden do for you?