What our customers are saying about us
Some Of Our Yard Work Projects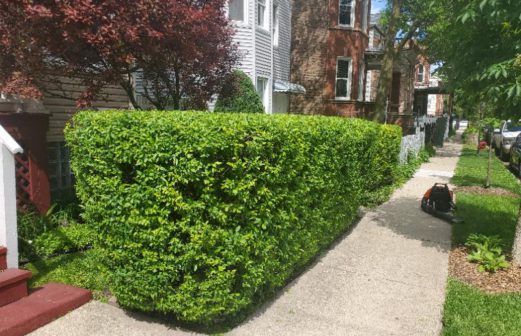 Very happy with the yard work and design. Eden's professionals gave us fruitful suggestions. We truly value their constant work. If we decide on any more changes, Eden will be our first choice.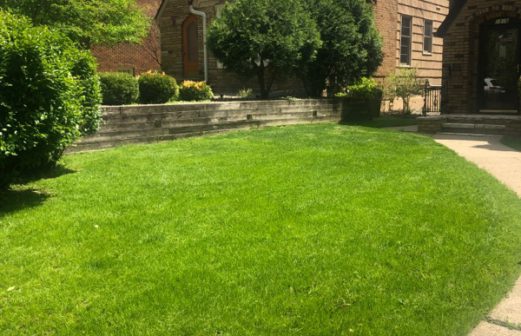 Eden's yard work services stayed within budget. They have created an amazing lawn edging and gave beautiful appearance to my yard. Extremely pleased with their job.
We hired eden last year to do some yard work in our exterior. They were very clean, courteous, and very proficient at their work. Highly recommend!
Different steps involved in fall clean-up
Fallen leaves should be removed from your lawn and surrounding areas regularly. This leaf removal can be done by raking and bagging or using leaf blowers to gather the leaves into a compost pile. However, some leaves can be left behind as leaf litter. Leaf litter add to and help build the organic matter in the soil, which will be beneficial to your lawn in the long run.
Weeding, Aeration and Dethatching
For turfs, the best time to aerate and dethatch is early fall. Aeration helps air, water and nutrients reach the grassroots easier and dethatching helps to avoid the build-up of brown, dead grasses beneath your lawn. Both processes are essential parts of fall clean-up as they help put your yard in the best state to handle the coming winter.
Make sure all weeds are removed from your lawn and mowing should be done at a height no less than 3".
Although grasses appear to grow slower in colder weather conditions that come with fall, their roots continue to develop normally. As such, fall is the perfect time to fertilize as it will provide the turf with those extra nutrients needed to survive the long winter period. Fall offers you a great time to overseed your lawn. Overseeding helps cover up any empty patch in your yard and gives you a thick, lush lawn for the next season.
If you have a garden or vegetable bed, then this is the best time to clean it. Look out for weeds, as well as the diseased and pest-infested plants in your bed and remove them. You should also fertilize your garden bed or add compost if you have enough.
During fall clean-up, do not forget to clean out your gutters and drainages too. Fall leaves can form ice dams when the snow starts and block channels also. It's best to clear the leaves by raking or using leaf blowers.
It's best to shape and prune hedges and shrubs one last time in fall to give it neat look for winter and avoid snow and ice damage. All deadwood and pest-infested branches should be removed entirely.
What do you do with all the cleaned out fall leaves? Simple! Make compost! Adding the leftover leaves to your [homemade compost](http://eartheasy.com/grow_compost.html) pile is the most efficient way to get rid of them and effectively turn them into plant food eventually. Ensure that diseased leaves and plant parts are not added to your compost too.
Get your tools ready for winter
Late fall is the best time to prepare your landscaping tools and machinery for winter. After all the cleaning is done, it is the best time to clean out the tools, oil the parts that need oiling and store them away for winter. If you have a mower, make sure you drain out the fuel too.
Let the Professionals handle your Fall Clean-up
Fall clean-up is an integral part of making your landscape have a healthy spring and survive the long winter months. Leaving your fall clean-up for the professionals to handle will pay you on the long run with a healthy and beautiful yard.
At Eden, we are committed to giving you the best landscaping services, including expertly done fall clean-up. Call us today to give your lawn that professional touch and keep your yard looking healthy and lush all year round.
What can Eden do for you?