What our customers are saying about us
Some Of Our Yard Work Projects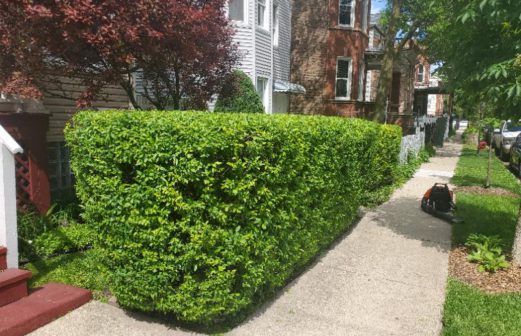 Very happy with the yard work and design. Eden's professionals gave us fruitful suggestions. We truly value their constant work. If we decide on any more changes, Eden will be our first choice.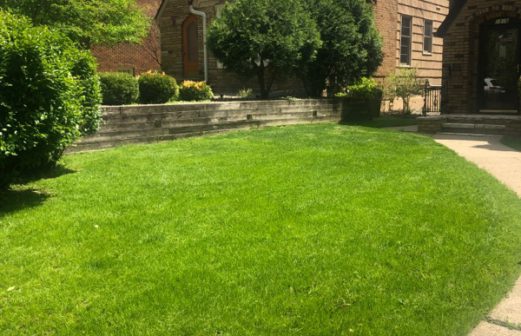 Eden's yard work services stayed within budget. They have created an amazing lawn edging and gave beautiful appearance to my yard. Extremely pleased with their job.
We hired eden last year to do some yard work in our exterior. They were very clean, courteous, and very proficient at their work. Highly recommend!
These are small woody bush plants that retain their leaves throughout the year. They remain green continuously, regardless of the season. Evergreen bushes offer several benefits, especially in the winter months including giving your lawn or garden an engaging look all year round; and continually providing privacy even in winter months when used as hedges. Evergreen shrubs give your landscape permanent structure and color. Examples of popular evergreens include Azalea, Japanese Skimmias, Wintercreeper (Euonymus), Japanese Laurel, Hebe, Box, and so much more.
These are shrubs that lose their foliage during unfavorable weather conditions like winter or fall. The leaves on these types of shrubs fall off at the start of the winter season, leaving only the skeletal stem framework standing. Although they may look bare, deciduous shrubs do not die when they lose their greenery and will bounce back to normal when the season becomes favorable again. It may seem like a no-brainer to go for an evergreen over a deciduous bush for your yard, however, deciduous bushes com with their advantages too.
Unlike evergreens that remain green all year round, deciduous shrubs offer an ever-changing look to your yard as their leaves tend to change color as the seasons change. As the weather becomes colder, the foliage turns into vibrant shades of red and orange, giving your lawn a fresh, attractive look. Examples of deciduous shrubs include Bush Honeysuckle, Smooth Hydrangea, Spirea, and Barberry.
Under these two broad types, shrubs further divided into the following categories
These types of bushes do not grow into huge bushes and are perfect for small gardens. They can be quickly grown in containers too. Examples include Juniper, Spirea, Japanese Laurel, Skimmias, Honeysuckle, and so much more.
These shrubs grow into large bushes and are perfect for big to medium-sized lawns. If you are looking for something grand and attractive, these types of shrubs are the best for you. They can be shaped into a shrubbery, giving your lawn that extra factor. Large shrubs include Rhododendron, Camellia, Elaeagnus, English Holly, Laurel, and Canada Hemlock.
Whatever size your garden, large shrubs will always make a statement. You can plant a feature shrub in a small to medium-sized garden, or have several large shrubs growing together to create a '[shrubbery](https://en.m.wikipedia.org/wiki/Shrubbery)' in a more extensive garden.
These are shrubs that produce beautiful flowers while filling up those empty spaces along with your lawn. If you are looking for shrubs with beautiful blooms, here are some you can consider: Hydrangeas, Forsythia, Butterfly Bush (Buddleja), Viburnum and Rose of Sharon.
Would you prefer to have a pleasant smell in your yard? Some shrubs are used primarily to provide a beautiful sensory detail to lawns and gardens. Some of these sweet-smelling bushes include Lilac, Lavender Buddleia, Myrtle, Daphne, etc.
Lastly, if you have an empty shaded corner in your yard that you'll love to fill up with a small bush, some shade-loving shrubs are perfect to use. These include Andromeda, California Sweetshrub, Camellias, and Coast Leucothoe.
Hiring a Landscaping Company
Shrubs can make beautiful additions to your landscape. Whether they are boundary markers, foundation plants, hedges for privacy, or just as ornamental plants, it is advisable to use a landscaping company to find the best shrub for your intended purpose. With an experienced team of professionals, we at Eden are dedicated to helping you make the right landscaping decisions, including the best shrub for your yard. Make a booking with our experts and get the best advice and services, regardless of the season.
What can Eden do for you?