Book Your Spring Yard Clean Up Today
Get your free no-obligation spring yard clean-up quote from Eden today

Why a Spring Cleanup is Important. Removing debris such as sticks and leaves in the spring is critical to allow the grass to breathe and thrive. It is also important to remove weeds from the flower beds so fresh mulch can be applied.  Spring is also the best time to prune bushes and shrubs since they are dormant.
What is a Spring Cleanup? A spring cleanup includes cleaning any debris, leaves, branches and sticks in your yard and flower beds. We will clear existing flower beds of weeds, as well as, prune and trim shrubs. You will also receive a complimentary grass cut.
Spring cleanups are usually scheduled as soon as the weather breaks in early April
Some Of Our Yard Work Projects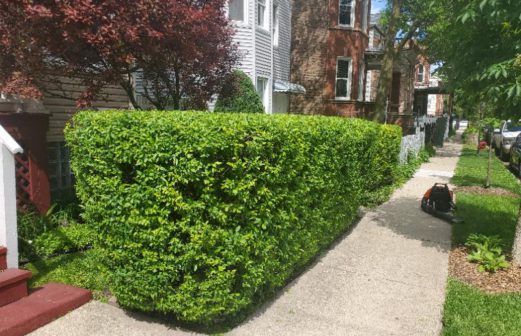 Very happy with the yard work and design. Eden's professionals gave us fruitful suggestions. We truly value their constant work. If we decide on any more changes, Eden will be our first choice.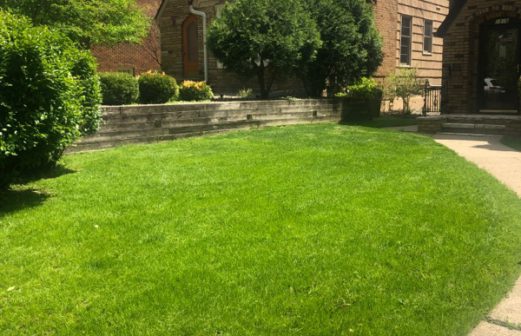 Eden's yard work services stayed within budget. They have created an amazing lawn edging and gave beautiful appearance to my yard. Extremely pleased with their job.
We hired eden last year to do some yard work in our exterior. They were very clean, courteous, and very proficient at their work. Highly recommend!
Different types of processes involved in Spring Cleanup
Average Cost for Spring Cleanup Ranges Between
Tree pruning and wrap removal
Usually done in late winter or very early spring, this process involves cutting and removing any broken or disfigured branches (likely caused by snow and ice) from trees and shrubs. If you had wrapped the lower parts of your trees and shrubs to prevent pest attack during winter, now is the time to remove those wraps.
Leaves and debris cleanup
 Even if fall cleanup was done, there are some trees and shrubs that shed their leaves over the winter period. These leaves have to be cleared out and removed along with any other debris on the lawn. It is not unusual to find loose debris like pines needles, sticks, pine cones scattered across the yard. They should be removed too. If you there are perennial plants in the garden bed, it is best to cut off the spent stems also.
As the snow thaws out, it may not be surprising to see some damage caused by actions of snowploughs on your lawn. Spring is the best time to repair such damage. A good landscaping company can be called in for proper plough damage repair during spring clean-up.
All weeds that survive winter should be removed entirely as the season change will help their roots become more vigorous, making them harder to eradicate later. Further spring weeding can involve the application of pre-emergent herbicides before the weeds germinate, or selective post-emergent herbicides if weeds are already visible. There are some organic weed control methods you can apply too.
Checking for snow mold and dethatching
Snow mold is an unfavorable lawn condition that sometimes develops when huge layers of snow sit on the lawn for too long, leading to the turf getting infected with snow. Snow mold is usually visible when the snow melts off and can be handled by raking the areas affected lightly to get rid of the infected grasses and allow for proper airflow. Thatch, on the other hand, refers to matted dried grasses that can harbor snow mold. Thatch can be removed by raking the affected areas too. However, it is best to wait until the lawn is a bit dry before trying to rake the infected grasses and any accumulated thatch away. Do not scrape when it is still too moist as this can pull out grass seed. Rule of thumb: If footprints remain after walking, then it's still too moist.
Fertilizing and Re-seeding
If there are empty patches in your lawn and garden as a result of winter's damages, then spring is the best time to re-establish grasses on those patches. To re-seed empty patches, follow these steps:
i. Rake affected area to loosen the soil
ii. Apply compost or fertilizer in small quantities
iii. Sprinkle grass seed on the spot
Although the best time to fertilize is in fall, some early fertilization can be done in late spring too.
During winter, the soil in garden beds can get compacted and remain so after winter passes. The soil in your garden bed should be loosened using simple hand tools for small beds and by tillage – for larger areas. For compacted soils in lawns, the land can be loosened by aeration. However, aeration is best done in autumn as spring aeration may only help to provide a conducive soil state for the growth of weeds.
Less than ½ acre with average trees and beds
Larger lot with more trees and beds
Near an acre or more with dense trees and beds
Give us a budget, and we'll get you a quote very quickly.
Why is Spring Cleanup Important?
Spring clean-up in landscaping is essential as it provides your lawn or garden with the adequate care needed to stay healthy, lush and green throughout the fall and summer months ahead. It will help your yard regain its aesthetic appeal too. Winter causes lots of surprise damages to your lawn that are both visible and sometimes, unseen by the eye until comprehensive clean-up is done. As soon as the snow melts, it is best to assess your yard, clear out the unwanted debris and carry out the spring cleanup of the year.
What can Eden do for you?